Liquidation and Business Rescue Advice in Darlington
"Hello. I'm Gerald Krasner, and I manage the team here at Real Business Rescue's Darlington office. As a licensed insolvency practitioner, I am here to give the help and advice directors of limited companies experiencing financial and operational distress need during these challenging times."
Our Darlington office is led by Real Business Rescue Partner and highly experienced licensed insolvency practitioner, Gerald Krasner. Gerald is assisted by an experienced, knowledgeable, and talented team of company transformation, restructuring, and rescue professionals, who have an unrivalled collective experience of guiding businesses through the ins and outs of company insolvency.
Take Our Free 60 Second Test
Get an instant understanding of your:
Debt and Asset Position
Formal Insolvency Options
Next steps
Plus much more ...
Start The 60 Second Test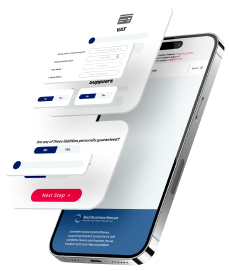 If your company is experiencing some form of financial difficulty, you are not alone. The vast majority of businesses will, at some point, go through challenging times which threaten to push them to the edge both financially and operationally. Whether this takes the form of a temporary short-term cash flow problem, or a more serious and long-lasting case of insolvency, the advice is always the same – seek expert help as a matter of upmost importance.
A licensed insolvency practitioner is the best person to go to when your company's future is uncertain. With an encyclopaedic knowledge of the variety of both formal and informal insolvency processes available, they are perfectly placed to help you understand your position and also your options for the future.
Get in touch
Don't Worry - There are thousands of other company directors going through the same process. No matter what position you are in and need looking for options, speak to a member of the Real Business Rescue team. It's Free & Confidential. Get in touch with your nearest office today on 01438 771 917
The right process for you will depend on a number of factors, all of which will be taken into account before a recommendation is made on how to proceed. If your company is struggling with unmanageable debt yet you believe it has future viability, we can explore the possibility of proposing a Company Voluntary Arrangement – or CVA – with your outstanding creditors. This is a legally-binding repayment plan that can restructuring your current borrowings into an affordable and realistic monthly amount for an agreed period of time (typically 3-5 years). Alternatively, we can explore whether the company could benefit from an injection of capital to provide some instant release to strained cash flow and also give more stability and certainty going forwards. Gerald and his team can also provide advice on company administration, HMRC Time to Pay plans, and liquidation if you feel the company has reached the end of the road.