Liquidation and Business Rescue Advice in Teesside near Middlesbrough
"Hi, I'm Gillian Sayburn and I'm a partner with Real Business Rescue in the north-east of England. If you're looking for advice or assistance with any issues around insolvency or corporate restructuring, call us directly on 01642 386 454 to find out how we can help."
The Teesside office of Real Business Rescue is located between the towns of Stockton and Middlesbrough. The office has been open since 2010 is part of a nationwide network of Real Business Rescue locations.
Take Our Free 60 Second Test
Get an instant understanding of your:
Debt and Asset Position
Formal Insolvency Options
Next steps
Plus much more ...
Start The 60 Second Test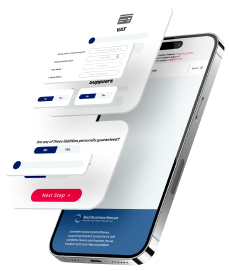 We're proud of the services we provide to companies and directors operating in the north-east and the Teesside area. We work with large and small businesses alike and deliver clear and actionable advice when and where it is needed most. The basis of our service is the expertise and the commitment of our licensed and experienced insolvency practitioners.
When you are faced with the reality of a seemingly dire financial circumstance, the way forward can be very unclear and potentially confusing. Real Business Rescue brings clarity to the equation and sheds light on the issues that really matter. There are no easy fixes to corporate financial distress but with the right approach there are solutions available that can make an enormous difference for the future. In some scenarios, the only option may be to close your limited company if it cannot be rescued. We have a team at hand who can provide expert support in arranging a company liquidation to protect creditor interests as part of your legal obligations being a director. Alternatively, we can arrange a Member's Voluntary Liquidation (MVL) as a common closure proceeding for solvent companies if you intend to close your company in a tax-efficient manner. 
Get in touch
Whether you are thinking about closing your company, looking at your restructuring and refinancing options, or need advice on dealing with your creditors, your local Real Business Rescue office is here to help. Get in touch with your nearest office today on 01642 386 454
If you'd like to arrange a consultation with a representative of our Teesside office then you can call us directly on 01642 386 454.