Liquidation and Business Rescue Advice in Lincoln
"Welcome to the Lincoln office of Real Business Rescue. My name is Gareth Rusling and I lead a team of insolvency, corporate recovery and business restructuring experts serving companies and their directors throughout Lincolnshire and beyond."
Real Business Rescue has a network of offices which covers the length and breadth of the UK and we have an unrivalled wealth of relevant knowledge and expertise to draw upon in the interests of all our clients.
Take Our Free 60 Second Test
Get an instant understanding of your:
Debt and Asset Position
Formal Insolvency Options
Next steps
Plus much more ...
Start The 60 Second Test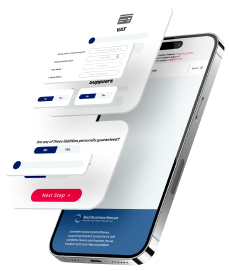 Throughout the years we have worked with hundreds of company directors advising them with clarity on how best to turn their businesses around or, where necessary, on the full range of their corporate insolvency options.
Depending on your companies' financial position, we can advise you on the most suitable option to take. Our experienced team of licensed insolvency practitioners are here to support you through whatever situation you may be in. If your company is classed as insolvent, and has relatively low chances of being restructured successfully, we can guide you through alternative processes including liquidating your company to repay creditors.
Get in touch
Don't Worry - There are thousands of other company directors going through the same process. No matter what position you are in and need looking for options, speak to a member of the Real Business Rescue team. It's Free & Confidential. Get in touch with your nearest office today on  01522 898 041
We pride ourselves in taking the time to understand each business we encounter, allowing us to provide tailored and relevant advice. Leading a business that is in the position of facing serious financial difficulty or distress is a huge challenge and expert guidance and support can often be invaluable.
At Real Business Rescue we are exceptionally well placed to provide those services and we can help anyone based in Lincolnshire through our office in Lincoln.