Liquidation and Business Rescue Advice in London North
Welcome to the London North office of Real Business Rescue; headed up by licensed insolvency practitioner, Yiannis Koumettou.
Yiannis and his team oversee corporate insolvency appointments on a day-to-day basis and can provide specialist advice to directors of companies of all sizes; from small owner-managed businesses to large corporations with multi-million pound turnovers.
Take Our Free 60 Second Test
Get an instant understanding of your:
Debt and Asset Position
Formal Insolvency Options
Next steps
Plus much more ...
Start The 60 Second Test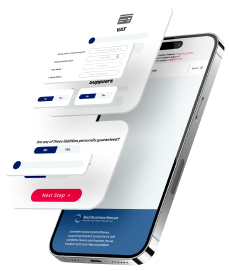 If your company is the North London and/or Middlesex area and you are struggling with cash flow problems, director disputes, creditor pressure, HMRC arrears, personal liability concerns, or any other area of financial distress, our London North office can provide a free initial consultation to work out the best way forward for you, your business, and if applicable – your staff.
Our London North team are hugely experienced and help directors in these situations every day. We understand the pressure you are under and will work diligently to secure an efficient and effective outcome for all concerned.
Get in touch
Whether you are thinking about closing your company, looking at your restructuring and refinancing options, or need advice on dealing with your creditors, your local Real Business Rescue office is here to help. Get in touch with your nearest office today on 020 3280 6913
We can assist with a range of insolvency routes, whether that may be arranging a Company Voluntary Arrangement (CVA) or an administration process whilst we plan forward. If the company has relatively low chances of rescue, we can provide advice on alternative options such as company closure by liquidation.
Our national helpline is open 8am until 8pm and for more localised support, you can request face-to-face meeting with a member of our London North team either at our office, your home or business, or somewhere else at your convenience.