Liquidation and Business Rescue Advice in London
"Hi, I'm Gary Shankland and I've been working with companies during times of financial distress for more than a decade. My team and I provide services as insolvency practitioners in London throughout southern England. Call us directly to find out how we might be able to assist you."
Real Business Rescue is the UK's leading provider of advice and assistance to company directors dealing with serious debts and financial difficulties. We help distressed companies of all sizes across the entire south-east England from our main office in the City of London.
Take Our Free 60 Second Test
Get an instant understanding of your:
Debt and Asset Position
Formal Insolvency Options
Next steps
Plus much more ...
Start The 60 Second Test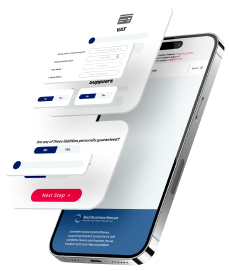 The sooner you contact us, the greater the potential for saving your company and finding a positive way forward. Seeking the assistance of licensed insolvency practitioners and corporate rescue experts is not an easy step to take but we are here to help in any way that we can.
Our priorities are to deliver clear advice and to illuminate the options that are available to directors facing tough times, with the ultimate goal of helping you keep your company in business. If facing insolvency, we can provide support in restructuring services to find the best solution for your company, such as pre-pack administration which allows valuable time needed to plan going forward. If, however, it seems unlikely that your company can be rescued, our experienced team can offer advice on liquidation options.
Get in touch
Whether you are thinking about closing your company, looking at your restructuring and refinancing options, or need advice on dealing with your creditors, your local Real Business Rescue office is here to help. Get in touch with your nearest office today on 0207 126 7666
Our office network covers the entire of the UK and our central London office lies in the heart of the City close to the Bank of England. You can speak to one of our licensed insolvency practitioners today by calling our director helpline on 01382 684 997. Alternatively, one of our experts can come to your place of work to discuss your issues.