Liquidation and Business Rescue Advice in Oxford
"Hi, I'm Julie Palmer and I'm a regional managing partner with Real Business Rescue. Our Oxford office is staffed by some of the best licensed insolvency practitioners in England. Call myself or a member of my team directly to find out how we might be able to assist you."
Real Business Rescue has a network of offices across the UK, each of which has its own team of licensed insolvency practitioners delivering straightforward advice to companies facing serious financial problems. No director every wants to be in the position of reaching out for insolvency or corporate rescue advice but when it is needed, that support can make a real difference.
Take Our Free 60 Second Test
Get an instant understanding of your:
Debt and Asset Position
Formal Insolvency Options
Next steps
Plus much more ...
Start The 60 Second Test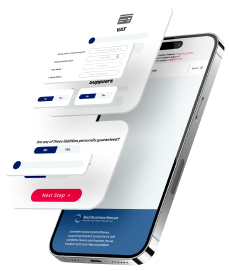 If you are seeing your debt problems spiral out of control and dealing with increasingly impatient creditors, then call our Oxford office directly to find out how we can help. We offer a compassionate and committed service to all our clients, regardless of the scale of their organisation or their financial problems.
Our team of licensed insolvency practitioners have years of experience and can guide you to the right solution for your company. We can provide support in our services to close your insolvent company through liquidation, or business recovery options such as a company administration. If you intend to close your limited company which is solvent, we offer services including a Member's Voluntary Liquidation (MVL) as a common closure option. 
Get in touch
Whether you are thinking about closing your company, looking at your restructuring and refinancing options, or need advice on dealing with your creditors, your local Real Business Rescue office is here to help. Get in touch with your nearest office today on  01865 477 629
While we are known for assisting limited companies with matters relating to insolvency, we also have a specialist team dedicated to helping larger companies and their shareholders. RBR Advisory, an advisory outlet for mid-market companies can assist with demergers, dispute resolution, corporate simplification, corporate and commercial finance. 
There are rarely quick fixes to financial difficulties that have built up over time but there are right and wrong ways to proceed at every juncture in the insolvency and recovery process. We are seasoned experts in these areas and we aim to offer and outline practical solutions to real world problems being faced by our clients.