Liquidation and Business Rescue Advice in Medway
The Medway office of Real Business Rescue is managed by partners Jon Beard and Bai Cham with over 35 years of collective experience in the field of corporate insolvency. Driving a focus on business rescue and recovery, the Medway team will assess the viability of your business to judge the possibility of a rescue. 
Take Our Free 60 Second Test
Get an instant understanding of your:
Debt and Asset Position
Formal Insolvency Options
Next steps
Plus much more ...
Start The 60 Second Test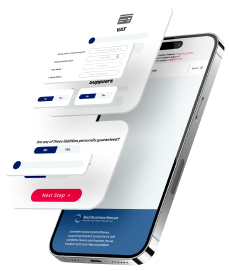 There are a range of company restructuring and turnaround solutions, such as Company Administration which allows valuable time for planning turnaround. Alternatively, the team can help with exploring company closure options where company rescue is less likely.
Seeking specialist advice can feel challenging, however, the earlier you enlist support can maximise the options available for your business. Acting early is instrumental to the potential rescue of your business, such as a Company Voluntary Arrangement (CVA) which could pause creditor pressure and provide much-needed breathing space.
Get in touch
Don't Worry - There are thousands of other company directors going through the same process. No matter what position you are in and need looking for options, speak to a member of the Real Business Rescue team. It's Free & Confidential. Get in touch with your nearest office today on 01634 649 343
We offer a free consultation to company directors in financial distress and strive to be compassionate in our approach as we understand the difficulties that can arise from a problematic business. Contact our Medway office for confidential advice which supports our wider network of offices across the country.
In addition to our corporate insolvency offering, we also provide specialist advisory services to mid-market businesses across the UK. The RBR Advisory partner-led team operate alongside stakeholders to bolster the market position of medium to large businesses and identify inefficiencies.