Liquidation and Business Rescue Advice in Welwyn Garden City
"Hello. I'm Julie Palmer, and I head up the team here at the Welwyn Garden City office of Real Business Rescue. As a licensed insolvency practitioner, I can provide help and advice to directors of limited companies experiencing financial and operational distress."
Our Welwyn Garden City office is led by Real Business Rescue Partner, Julie Palmer. Julie is joined in the office by a team of highly experienced and hugely knowledgeable team of business turnaround, restructuring, and insolvency professionals, who together have helped countless businesses through the toughest of times.
Take Our Free 60 Second Test
Get an instant understanding of your:
Debt and Asset Position
Formal Insolvency Options
Next steps
Plus much more ...
Start The 60 Second Test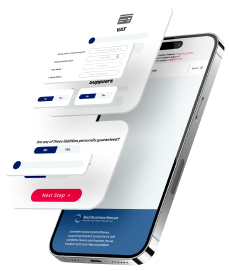 Business is not always smooth sailing, and the vast majority of companies will experience some form of financial difficulty at some point during their life. This may range from short-term problems which are quickly rectified, through to longer-term financial distress or even insolvency. Experiencing these types of problems does not mean the business is destined to fail; even if a company is technically insolvent, there are still ways of saving the business from closure. The key is to seek expert business rescue advice at an early stage, allowing a plan to be put in place before the situation escalates out of control.
A licensed insolvency practitioner is the best person to help you understand your position and also identify the most appropriate course of action going forward. Depending on your company's debt levels, relationships with creditors, and your ability to repay the money owed, this may involve restructuring your existing liabilities through a formal insolvency process known as a Company Voluntary Arrangement (CVA). Alternatively, we can explore whether accessing a new form of commercial funding could provide some stability and certainty to your cash flow situation, or whether placing the company into administration is required to allow for more extensive restructuring to take place.
Get in touch
Don't Worry - There are thousands of other company directors going through the same process. No matter what position you are in and need looking for options, speak to a member of the Real Business Rescue team. It's Free & Confidential. Get in touch with your nearest office today on 01752 648 290
Julie and her team can also explain how the liquidation process works should it be determined that saving the business is not possible. Irrespective of whether you opt for a closure or a rescue strategy, we will be with you every step of the way, working towards securing the best possible outcome for your company, staff, and creditors.