Help and Advice for Construction Companies
Despite UK Covid restrictions coming to an end, many construction firms are still trying to recover from periods where all operations were temporarily suspended, either through higher than average levels of staff absences, or supply chain issues causing work to grind to a standstill. For others, projects have been put on hold by clients who may be weighing up affordability or future need for an existing build.
The construction industry is notorious for late payment of invoices which has the potential to stretch cash flow to breaking point for even the most profitable of companies. However, during times of greater than average financial pressures and with deadlines slipping due to staff shortages, when payment is not forthcoming when requested, the result can be catastrophic.
Take Our Free 60 Second Test
Get an instant understanding of your:
Debt and Asset Position
Formal Insolvency Options
Next steps
Plus much more ...
Start The 60 Second Test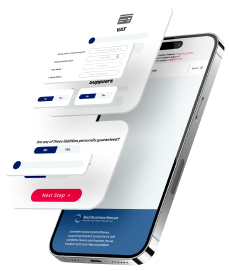 VAT Reverse Charge for the Construction Sector
As an added source of potential cash flow pressure, the twice delayed VAT reverse charge has come into force for those within the building and construction sector, transforming the way the industry handles, collects, and forwards VAT to HMRC.
The rules mean those who supply certain construction services are no longer responsible for accounting for the VAT; this will lie with the customer. In short, subcontractors no longer collect the VAT on work done; this will be done by the contractor employing them instead.
For many construction firms, it's just another hurdle to overcome and with potentially worrying cash flow effects. While main contractors may notice a boost to their cash flow due to not having to pay VAT before reclaiming this from HMRC, subcontractors are likely to be negatively impacted, some quite significantly so with 20% effectively being stripped from their incoming funds as a direct result of these changes. This money is likely to have previously been used to assist with cash flow ahead of the quarterly VAT return. With this gone, however, some subcontractors will feel their cash flow become squeezed. While many will be able to adapt to these changes over time, it may take some time for their cash flow to catch up.
UK's number one for director advice
We handle more corporate insolvency appointments than any other UK firm; demonstrating our commitment to helping directors and business owners in financial distress.
The team are available now -  0800 644 6080
60 Second Test Find Your Nearest Office
Understanding liquidation for building and construction companies
If your construction company has been hit with operational disruption, or halted projects has caused your cash flow to take a hit, you may be considering your options. If your construction company is insolvent – or you believe it is in danger of becoming insolvent in the near future – it is vital you understand your options for closing down the company in order to protect creditors.
Once your construction company becomes insolvent, your mindset must switch. You are no longer able to priorities the interests of the company and its shareholders/directors; instead you have a legal obligation to protect the interests of your outstanding creditors and ensure their expose to financial loss is not exacerbated any further.
In the event of your construction company becoming insolvent, you should make it your priority to enlist the advice and guidance of a licensed insolvency practitioner. An insolvency practitioner will be able to take an objective view of your construction company, including its financial position, and advise whether closure would be in the best interests of those involved. If so, this can be achieved by voluntary placing the company into liquidation via formal insolvency procedure known as a Creditors' Voluntary Liquidation – or CVL.
The liquidation of a construction company can only be entered into under the supervision of a licensed insolvency practitioner, and doing this will bring about the ultimate end of the company. All staff will be made redundant, company assets will be sold for the benefit of creditors, and any remaining debt will be written off unless you have secured this by providing a personal guarantee for the borrowing.  
Although liquidation is a last resort, if your construction company is unlikely to be able to turn around its fortunes in a timely manner, it may be the most appropriate option and can ultimately end up being the best result for both your employees and creditors who will be able to either claim redundancy or recover some of the funds they are owed respectively.
How we helped Nigel's construction company
Nigel's construction company was performing well prior to the COVID-19 pandemic. Although the company's cash flow was sometimes strained due to persistent late payments from a number of key clients, the money always got paid eventually which was then used to fund materials and employee costs for the start of the next project.
When the COVID-19 pandemic hit, the company was in the early stages of a major and lengthy building project which was expected to provide income for the business for at least the following 12 months. Materials had been ordered for the job, which had wiped out much of the company's reserves. Nigel was already chasing payment from a previous job to no avail, and when the client asked for the project to be temporarily suspended while they assessed their own finances, Nigel began to worry how he would continue to pay his staff during this period of suspension.
Luckily Nigel was able to furlough his employees using the furlough scheme, although the company was still going to struggle to sustain itself for long with the existing cash flow problems.
After discussions with a Real Business Rescue insolvent practitioner, the company took out a flexible form of funding known as Construction Invoice Finance. This allows the company to draw down a portion of unpaid invoices immediately upon them being issued, rather than having to wait for the client to make payment. This not only helped to boost the company's cash flow immediately, but also provides an element of long-term certainty, allowing for better cash flow management and planning.
Need to speak to someone?
If your company is struggling with unmanageable debts, squeezed cash flow, or an uncertain future, you are far from alone. We speak to company directors just like you every single day, and we are here to give you the help and advice you need.
Call our team today on 0800 644 6080
Sell my building and construction company
If your construction company is experiencing financial challenges or not, you may have taken the decision that you no longer wish to continue operating. This may be due to a change in focus on a personal level, mounting operational worries, or simply a desire to retire and sell for a profit.
An independent construction company can be sold to either a connected or unconnected buyer, such as a local rival who wants to increase their market share in the area, or a party from a different locality, keen to get a presence in a new area. Regardless of who you are selling to, it is vital to understand whether your construction business is actually saleable before you go any further down this line of thought
In order to be desirable as an acquisition opportunity, your construction company will need to demonstrate its previous financial and operational performance, as well as details of any valuable connections the company has such as with government or local authorities.
Selling a business is often an arduous and complex process in ordinary times; attempting to sell a company in the midst of a global pandemic comes with its own set of challenges. Employing an expert to help you navigate the process could not only help mitigate the stress involved, but could also help accelerate the transaction, allowing you to complete in a more timely manner.
Out specialist corporate finance team are able to help determine whether selling your construction company is viable, and if so, we will be on hand every step of the way. From having your construction company independently valued, through to marketing the business for sale, contacting our network of investor contacts to secure a buyer, and ending with a mutually agreeable deal for all parties.
If, for any reason, we do not believe that your construction company will be appealing to the right set of buyers, your insolvency practitioner will be able to explore other options for saving the business if liquidation is not something you wish to consider.
Rescue my building and construction company
If you would like to look at ways to save your construction company, a licensed insolvency practitioner will be able to talk you through your options. Just because your business may be experiencing a number of financial and operational challenges, this does not automatically mean that it cannot be turned around.
An insolvency practitioner will first have to understand whether your construction company is viable, and if so, they will take the time to appreciate the challenges which have led up to your current position and look at ways of mitigating this. If your problems stem from irregular and unpredictable cash flow making it difficult for you to keep up with your payments to staff, creditors, and HMRC, plans can be put in place to ease this burden.
Many in the construction industry face problems with late payments of invoices, which can be an annoyance at best, and financially ruinous at worst. A form of invoice financing could be the ideal solution for you, as long as the business is otherwise operating successful. Invoice finance allows you to access an agreed portion of your unpaid invoices immediately; this can be done for invoices which are already outstanding as well as those you issue going forwards.
Although the invoice factoring company will retain a portion of the funds as payment for their services, the reassurance and predictability this type of arrangement can give to your company could be well worth it. Knowing exactly what you will get paid and when, allows for better forward planning, particularly when it comes to purchasing stock and ensuring you have adequate cash reserves to cover the business's outgoings. 
If your construction company has suffered financially due to rising costs, and you have fallen into arrears with your creditors, entering into formal negotiations with them could allow you to restructure your existing debt to a more manageable level.  
This can be achieved through a legally-binding insolvency solution known as a Company Voluntary Arrangement (CVA). This type of arrangement will usually run for anywhere between 3-5 years and give a viable business the opportunity to renegotiate payment terms and existing lease agreements to give the company the best chance possible of survival. This type of arrangement can benefit both company and creditors alike. Companies can significantly lower their monthly payments, while creditors get reassurance that they will be able to recover a significant amount of the money owed even if this will happen over a longer period of time.
We can also consider the merits of placing your construction company into administration if it is deemed that more time is needed to formulate a robust plan going forward. This may entail the company going through a process of business simplification, particularly if it has a complex operation structure which needs to be streamlined in order to improve overall efficiency.
Director redundancy for owners of construction companies
Many directors of construction companies are also classed as employees of the business. This could be extremely important should your company become insolvent and enter a formal liquidation process. When a company is closed due to insolvency, all eligible employees will have the right to claim for redundancy and other statutory entitlements; as a director it is also likely you too will have a valid claim.
Just like your employees you will need to satisfy a certain criterion in order to be eligible for director redundancy, including having worked for your construction company for a minimum of two years, working for at least 16 hours per week in this role, as well as being paid a monthly wage through PAYE.
As part of the liquidation process, your appointed insolvency practitioner will be able to refer you to a fully regulated claims management firm who can help qualify your entitlement to claim.
Free 60 Second Test
For Ltd Company Directors
Get An Instant Understanding Of Your:
Debt and Asset Position
Director and Liability Review
Next Steps
Plus much more ...
Real Business Rescue Recommended
Next Steps
We provide free confidential advice with absolutely no obligation.
Our expert and non-judgemental team are ready to assist directors and stakeholders today.
60 Second Test
---
Understand your company's position and learn more about the options available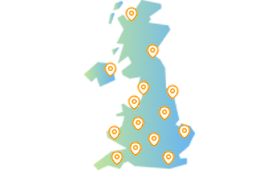 Office Locator
---
Find your nearest office - we have more than 100 across the UK. Remote Video Meetings are also available.
Contact Us Today
---
Free, confidential, and trusted advice for company directors across the UK.