Advice for Professional Services Businesses
Rescue, Recovery, and Closure Options for Professional Services
The professional services sector represents a quarter of businesses in the UK and generates a collective turnover of £400 billion. Due to the nature of the industry which consists of consultancy, recruitment, accountancy and property-related services, it is highly reliant on the employment of knowledgeable and qualified employees. As the uncertain economic environment threatens to erases income streams and disrupt the steady flow of consumer demand, company directors in the professional services sector have been forced to embark on cost-cutting exercises to protect the financial position of their businesses.
Take Our Free 60 Second Test
Get an instant understanding of your:
Debt and Asset Position
Formal Insolvency Options
Next steps
Plus much more ...
Start The 60 Second Test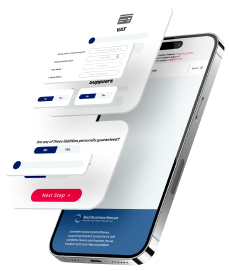 Understanding Liquidation for Professional Services Companies
If you are considering closing your professional services company, taking the company liquidation route can help you settle outstanding affairs with creditors and mark the end of your business as directed by a licensed insolvency practitioner. A Creditors' Voluntary Liquidation is a formal company closure procedure for insolvent businesses, consisting of compensating company liabilities and closing shop. This route is typically taken voluntarily following months of accumulating debts, resulting in recovery to be extinguished. A licensed insolvency practitioner will be able to assess if your professional services business should be liquidated or can be rescued based on the cash flow and balance sheet for insolvency.
A licensed insolvency practitioner will function as the liquidator, responsible for realising company assets to generate funds to repay creditors. The remainder of debt may likely be written off if your business is asset and cash poor, minimising the value of the business. If you have signed a personal guarantee agreement, you will be held personally liable for paying the outstanding amount. Once you have appointed a licensed insolvency practitioner and made the executive decision to wind up your professional services business, creditors will be notified of your intention to liquidate the business. They will be presented with the Statement of Affairs which clarifies the financial position of your business.
The liquidation process will then commence, and the insolvency practitioner will continue to liaise with creditors. Company assets will be realised and the proceeds will be used to repay creditors in priority order, as prescribed by the Insolvency Act 1986. After the CVL, your professional services business will be removed from the Companies House register, ceasing in legal existence.
Deciding to liquidate your professional services business and putting this into motion can be difficult, in addition to the uncertain trading climate as a result of the coronavirus pandemic. Contact a member of the Real Business Rescue team for a free consultation to discuss a solution as we understand the importance of accessing urgent advice on a confidential basis during this challenging and unprecedented period of trading. It is vital to take this step early to increase the options available to you and to protect your business from creditor pressure which could quickly escalate into legal action, forcing your business into compulsory liquidation.
UK's number one for director advice
We handle more corporate insolvency appointments than any other UK firm; demonstrating our commitment to helping directors and business owners in financial distress.
The team are available now -  0800 644 6080
60 Second Test Find Your Nearest Office
Sell my professional services business
If you are interested in selling your professional services business due to financial distress, impending retirement or to direct your focus to other business interests, the route you take will be determined by the financial health of your business. If your professional services business is experiencing financial difficulty and is on the receiving end of creditor pressure, you may wish to settle your outstanding affairs and sell shop. By attracting a reputable buyer with industry experience and strong financial security, a new owner may be able to replenish the health of the business, invest in company operations and drive the business to success.
The severity of the damage caused to your business will influence the financial worth of your company, the type of buyer you attract and the final asking price. The business transfer market is pooled with business turnaround and restructuring experts dedicated to acquiring failing businesses and facilitating recovery. This is a cost-effective and sustainable way to generate profits from pre-existing businesses in the professional services sector, recycling resources and preserving any remaining value.
Selling a distressed professional services business can result in the business to be sold in parts to maximise returns and increase the chances of a successful sale. This route provides an alternative to company liquidation which sets outs to liquidate company assets, leading to the inevitable closure of the business. Carrying out a valuation of your professional services business can help determine how much it is worth and establish as asking price. If you would like to explore if the business transfer route is a profitable and worthwhile route to pursue, contact Real Business Rescue to carry out a free valuation of your professional services business.
Can't pay CBILS or Bounce Back Loan?
Don't worry - there are thousands of other company directors in the same position. If you are struggling to keep up with your Covid loan repayments, speak to a member of the Real Business Rescue team to discuss your options. It's Free & Confidential.
The team are available now -  0800 644 6080
Rescue my professional services business
Our licensed insolvency practitioners can quickly ascertain whether it will be possible to rescue your professional services business through restructuring strategies such as a Company Voluntary Arrangement (CVA), Fast Track CVA or Company Administration.  Emergency funding or commercial finance might also be available through a number of competitive and trusted sources.
If your professional services business can be realistically rescued after earning some breathing space from creditors, a Company Voluntary Arrangement can help rescue your business. A CVA is a formal insolvency procedure administered by a licensed insolvency practitioner which allows you to renegotiate payments into an affordable payment plan typically lasting over 3-5 years.
A CVA can only be entered into following agreement from 75% of creditors (by value) and in most cases, it is likely to represent the best chance for the creditor to recover funds. Proposed payments should be realistic as failure to make payment could result in the termination of the agreement. If your business requires urgent restructuring support, a Fast Track CVA may help supercharge the recovery process for the business. A Fast Track CVA is a traditional CVA compressed into as little as six weeks, suitable for businesses hard hit by the coronavirus pandemic.
If your professional services business is overwhelmed by creditor pressure, putting your company into administration can protect it against legal action. This is a formal procedure administered by a licensed insolvency practitioner to rescue your business, shielding it from compulsory liquidation during the process. To take this route, your business must be contingently insolvent, have high asset value and predictable cash flow. A licensed insolvency practitioner will take on the role of administrator, responsible for overseeing the sale of company assets. The funds generated will be used to repay creditors, clearing the debts of the business.
If the performance of your professional services business is staggered due to restricted cash flow, commercial finance can release cash into the business, allowing you to redirect investment back into the company, boost services and expand operations. There are numerous forms of finance options which can help feed the needs of your business, such as invoice finance, asset finance or a business bank loan.
From financing industry equipment to reducing the income gap between invoices, there are commercial finance options available which can be accessed at competitive rates through Real Business Rescue. We work with over 50 finance lenders to offer a variety of product choices, contact a member of the Real Business Rescue team to obtain a free quotation.
Need to speak to someone?
If your company is struggling with unmanageable debts, squeezed cash flow, or an uncertain future, you are far from alone. We speak to company directors just like you every single day, and we are here to give you the help and advice you need.
Call our team today on 0800 644 6080
Director redundancy for company directors of professional services businesses
If you are the director of a professional services business, you may be entitled to redundancy pay for which the average claim is £9,000, in addition to statutory payments you may be owed, such as unpaid wages, holiday pay and notice pay. Redundancy pay for company directors is paid from the National Insurance Fund and overseen by the Redundancy Payments Service (RPS). It is a common misconception that company directors are not entitled to redundancy pay, resulting in thousands of pounds worth of missed payments.
To claim redundancy pay, your business must have entered the company liquidation or company administration process. You must prepare and submit your claim within 12 months of your company entering the liquidation process or within 6 months following the liquidation of your company. You must have worked for your professional services limited company for a minimum of two years, worked a minimum of 16 hours and be paid through the PAYE system.
As part of our service, your appointed licensed insolvency practitioner will refer you to a regulated claims management company who will be able to assess your claim for redundancy and calculate your payment.
Free 60 Second Test
For Ltd Company Directors
Get An Instant Understanding Of Your:
Debt and Asset Position
Director and Liability Review
Next Steps
Plus much more ...
Real Business Rescue Recommended
Next Steps
We provide free confidential advice with absolutely no obligation.
Our expert and non-judgemental team are ready to assist directors and stakeholders today.
60 Second Test
---
Understand your company's position and learn more about the options available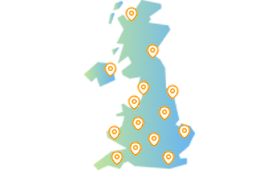 Office Locator
---
Find your nearest office - we have more than 100 across the UK. Remote Video Meetings are also available.
Contact Us Today
---
Free, confidential, and trusted advice for company directors across the UK.