Help and Advice for Self-Employed Businesses and Individuals
Company debt advice for limited company contractors and self-employed professionals
How can you protect your business from rising costs due to Covid-19, Brexit, and new legislation, such as IR35? Understand formal insolvency procedures to help save or close your PSC (personal service company), such as a Company Voluntary Arrangement (CVA), Company Administration or Creditors' Voluntary Liquidation (CVL).
Rescue, Recovery, and Closure Options for Self-Employed Companies
5 million self-employed individuals are contributing over £300 billion to the economy and representing 15.3% of employment in the UK. As businesses set out to minimise overheads and cancel the use of PSCs (limited companies) and contractors due to the IR35 reform, sourcing contracts is proving to be a challenging task.
If you are considering closing your limited company or contracting business due to the economic and regulatory uncertainty, understanding the range of options open to you and your business is vital.
Take Our Free 60 Second Test
Get an instant understanding of your:
Debt and Asset Position
Formal Insolvency Options
Next steps
Plus much more ...
Start The 60 Second Test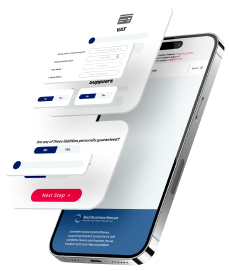 Understanding Liquidation for PSCs and Contractors
If your company is insolvent, no longer has the necessary funds to repay creditors, and you are considering whether operating through a Personal Service Company (or PSC) is still the right option for you, you may wish to consider whether placing the company into liquidation is the best route forward. This can be done through a director-initiated process known as a Creditors' Voluntary Liquidation.
A Creditors' Voluntary Liquidation (CVL) is a formal insolvency procedure which consists of generating funds to repay creditors through the sale of assets, settling creditor affairs and bringing the business to an end. A CVL is administered by a licensed insolvency practitioner who will be appointed to the role of liquidator to handle the whole process from start to finish.
A CVL consists of a formal instruction to appoint a licensed insolvency practitioner following your decision to close the business. Creditors will then be notified and presented with the Statement of Affairs which clarifies the financial position of the business. The liquidation will then commence as your appointed licensed insolvency practitioner acting as the liquidator will direct the sale of company assets to generate funds for creditors. Your company will then be struck off the Companies House register. A licensed insolvency practitioner can help ascertain the best liquidation route for your business and assess the likelihood of successfully rescuing your company.
IR35 Company liquidation – If you are interested in liquidating your limited company due to the IR35 private sector reform, the route you take will depend on whether your business is solvent or insolvent. If your business is insolvent, a Creditors' Voluntary Liquidation as mentioned above may be the ideal route for you. If your business is solvent and consists of retained profits over £25,000, a Members' Voluntary Liquidation (MVL) can facilitate a cost-efficient exit.  An MVL is a formal process for solvent companies with the ability to fulfil liabilities in full and settle outstanding affairs with creditors within 12 months. This route allows you to extract funds tax-efficiently and take advantage of Business Asset Disposal Relief, if eligible.
Our licensed practitioners are on hand to support you and can offer a free consultation to limited company directors. If you are struggling due to the coronavirus pandemic or wish to liquidate your business in light of the IR35 reform, a member of the Real Business Rescue team can help advise on a suitable solution.
UK's number one for director advice
We handle more corporate insolvency appointments than any other UK firm; demonstrating our commitment to helping directors and business owners in financial distress.
The team are available now -  0800 644 6080
60 Second Test Find Your Nearest Office
How we helped Judy's photography business
Judy's photography business was typically commissioned for capturing prominent events across the country, such as New Year's firework displays, Christmas markets, marathons and high-profile charity fundraisers. After forecasting another record-breaking year, Judy's business experienced serious cash flow issues after the cancellation of a series of cancelled events, ceremonies and trade shows.
Judy injected cash into her business by accessing her pot of emergency cash set aside for unexpected periods of trading. In addition to this, Judy significantly increased her overdraft facility and took advantage of personal payment holidays to lighten the load.
As she turned her focus to smaller events, such as weddings, the government announced that large gatherings could no longer take place and should be postponed until further notice. As the number of wedding guests allowed drastically reduced from 50, 30 to 15, customers scaled back on spending, resulting in a long line of cancellations and postponed events with no view of a new date.
As Judy began to fall behind on her studio rent payments and monthly instalments towards her hire purchase agreement for her commercial vehicle, it was clear that she required external support. After months of no income and the tapering of government support, Judy came to the understanding that without taking further action, her business would become insolvent.
After taking advice from Real Business Rescue, Judy entered a Company Voluntary Arrangement to restructure her liabilities into affordable monthly instalments to provide much-needed breathing space. Following creditor approval, we negotiated a payment plan which supported the interests of both parties, helping Judy get back on track, adapt to current trading conditions and prepare for post-Covid-19 consumer demand.
Sell my self-employed company
You may consider selling your distressed limited company as an alternative to company liquidation if the business still holds value. As a limited company director, it is your legal duty to maintain the daily operations of the business and to the protect the financial position of creditors, however, this may be increasingly challenging as a result of the economic pressures surrounding the coronavirus pandemic. Following drops in consumer demand and uncertain trading conditions, you may consider selling your business before it loses further value. Selling your limited company or contracting business can be a cost-efficient way to exit from your business and to generate a return.
There are always investors in the market looking to acquire viable businesses, in the hope of returning them to profitability. This can often be a cost-efficient and sustainable way for prospective buyers to achieve their business goal and a quicker alternative to establishing a new business from the ground up. Your appointed licensed insolvency practitioner will be able to assess the value of company assets and determine if this route is available to you.
In some cases, prospective buyers may look to purchase only the most profitable parts of your business to maximise the chances of driving the business to success. If your business has a strong historic track record, buyers are likely to consider your past performance as a good barometer for future success.
If you are interested in selling your limited company, we can help source a serious buyer by marketing to our extensive database of actively searching buyers. After years' of facilitating the sale of both strong performing and distressed business, we understand exactly what it takes to maximise the final sale value.
Need to speak to someone?
If your company is struggling with unmanageable debts, squeezed cash flow, or an uncertain future, you are far from alone. We speak to company directors just like you every single day, and we are here to give you the help and advice you need.
Call our team today on 0800 644 6080
Rescue my Self-Employed business
If your business can be rescued, a Company Voluntary Arrangement (CVA) can help negotiate a legally binding repayment plan with creditors, typically over a 3 to 5 year period. This formal insolvency procedure can help turnaround your insolvent or contingently insolvent business by lowering the monthly instalments. If your business is in the firing line of creditor pressure and legal action, a CVA can protect your business against this.
A Fast Track CVA is a supercharged version of a traditional CVA, compressing the process in as little as six weeks. If your business is forecasted to fail imminently, a Fast Track CVA can act urgently to halt the deterioration of your business.
If your business has realistic prospects of survival and holds asset value, company administration is a formal insolvency procedure which can be administered by a licensed insolvency practitioner.  If your limited company is on the receiving end of creditor pressure and impending legal action, the moratorium provided by company administration can shield the company from further litigation while a plan for recovery can be put in place.
Company administration can often prevent a business from being forced into liquidation, preserving viable elements of the business and safeguarding employees. Your appointed insolvency practitioner will assume the role of company administrator and will be responsible for overseeing the affairs of the business and directing the sale of assets to generate funds to repay creditors as far as possible.
Alternatively, if your self-employed limited company requires a cash injection to allow for growth, expansion and reach greater heights, commercial finance can help remove the restriction to cash flow. There are numerous forms of finance options which can help protect the financial position of your business and expand the service offering.
Invoice finance can help unlock funds tied up in invoices which are yet to be paid for services fulfilled, removing the waiting time between contracts and tightening the cash flow gap. If you need to invest in machinery, equipment or tools to enhance your service, asset finance can help fund the purchase, tailored to your preferred repayment style. For example, hire purchase allows you to split the cost of a high-value product into affordable instalments over a long-term period, resulting in a final payment which will transfer asset ownership to your business.
At Real Business Rescue, we have a close working relationship with over 50 trusted finance lenders offering finance options at competitive rates. Get in contact with our finance team to obtain a quote and for advice on the best form of growth capital for your business.
Director redundancy for Self-Employed Company Directors
If you are the director of a limited company, you may be able to claim redundancy pay as company directors are technically classed as an employee of their limited company and taxed through PAYE. It is a common misconception that limited company directors are not eligible for director redundancy, for which the average claim is £9,000. Claims for director redundancy are managed by the Redundancy Payments Service (RPS) and payment is made from the National Insurance Fund, including for other payments you may be entitled to, such as notice pay, holiday pay and unpaid wages.
Redundancy pay for company directors can only be claimed if your business has entered company liquidation or company administration. You can begin your claim for director redundancy pre-liquidation or post-liquidation; however, you must do so within 12 months of your company entering the process or within 6 months of the liquidation of your company. You must have worked for your limited company for a minimum of two years, worked a minimum of 16 hours and paid a salary through PAYE.
As part of the liquidation process, your appointed licensed insolvency practitioner at Real Business Rescue will refer you to a fully regulated claims management firm who will be able to assess your claim.
Sole traders are not typically entitled to redundancy pay.
Free 60 Second Test
For Ltd Company Directors
Get An Instant Understanding Of Your:
Debt and Asset Position
Director and Liability Review
Next Steps
Plus much more ...
Real Business Rescue Recommended
Next Steps
We provide free confidential advice with absolutely no obligation.
Our expert and non-judgemental team are ready to assist directors and stakeholders today.
60 Second Test
---
Understand your company's position and learn more about the options available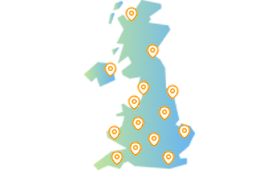 Office Locator
---
Find your nearest office - we have more than 100 across the UK. Remote Video Meetings are also available.
Contact Us Today
---
Free, confidential, and trusted advice for company directors across the UK.