How to close a solvent limited company
If you wish to voluntarily close a limited company, you may consider company strike off, also known as dissolution, which is an informal company liquidation procedure for companies with no outstanding liabilities. To strike off your company from the Companies House register, you must begin the process by submitting a DS01 form.
60 Second Test Find Your Nearest Office
How to apply to strike off your limited company
If your business is experiencing financial challenges, you may be considering the possibility of ceasing trade and striking off the company. Before you do this, it is important to know exactly what company strike off is, what it means for you, your business, and your employees, as well as assessing whether it is appropriate for your situation.
What is company strike off?
Company strike off refers to the process of closing a company via an informal channel rather than opting for a formal liquidation process. Striking a company off is also sometimes referred to as dissolving a business.
When a limited company is struck off – or dissolved – it is removed from the register of companies held at Companies House. This register holds the names of every active and dormant company within the UK. When a company's name is removed from the Companies House register, the company ceases to exist as a legal entity. Any assets remaining in the business at this point will be classed as 'bona vacantia' and will be transferred to the Crown.
Received a Bounce Back Loan?
Don't Worry - There are thousands of other company directors going through the same process. No matter what position you are in and need looking for options, speak to a member of the Real Business Rescue team. It's Free & Confidential.
The team are available now -  0800 644 6080
I want to strike off my company – can I do this?
In many ways, strike off can appear to be a more preferable option than placing the unwanted company into liquidation. Not only is the average strike off application quicker than opting for a liquidation process, but it is also significantly cheaper.
However, before submitting your strike off application, you must first ensure that your company meets the necessary criteria; many, unfortunately, do not.
Strike off is designed as a way for solvent companies to bring an end to operations. If your company has debts which it cannot repay – whether this is money owed to trade creditors, a Bounce Back Loan, HMRC arrears, bank borrowing, or any other outstanding financial liability – you will not meet the criteria for strike off.
If your company is insolvent – meaning its debts outweigh the value of its assets – you will instead need to opt for a formal liquidation process known as a Creditors' Voluntary Liquidation (CVL).
How does the strike off process work?
There are two ways a company can be struck off the Companies House register; either voluntarily (when the process is initiated by the company's director and/or shareholders), or alternatively, a company could face compulsory strike off.
Voluntary Strike Off
Although it may seem strange that a company director or shareholder would want to voluntarily have their company struck off, there are in fact a number of reasons why strike off may be a suitable step for a company to take if it is no longer useful to the owners.
If you have decided your company is no longer required – perhaps you have ceased trading, or never begun trading in the first place – informally striking off the company is a quick and cost-effective way of bringing operations to an end. A company can apply to be struck off the Companies House register by submitting a DS01 form and paying the relevant fee.
As previously stated, company strike off is only suitable for those companies which are solvent – i.e., they do not have any outstanding debt which is owed to creditors – and are up to date with their administrative obligations such as ensuring accounts have been filed.
When a company voluntary applies for strike off, they have an obligation to notify any interested parties by providing them with a copy of the DS01 form; this includes any creditors of the company. If your company has outstanding creditors and you attempt to dissolve the company before settling these liabilities, you should expect for one or more of these creditors to submit an objection to your strike off request which will see the process halted.
Compulsory Strike Off
A company may have closure through a strike off process forced upon them should they refuse to either pay creditors, or fail to file accounts or submit their confirmation statement on time. In this instance the company will be served a first Gazette notice for compulsory strike off which notifies interested parties of the active petition to close the company.
Once the first Gazette notice has been issued, a period of three months will then be given for any objections to be raised. If no objections are received, the company will be struck off the register and will cease to exist as a legal entity.
Once a company has been struck off, it is much more difficult for a creditor to recover any money the company owes. Therefore, if a strike off is attempted while outstanding debts remain, creditors can object in order to ensure the company continues to exist as a legal entity, improving the chances of recovering some of the money owed.
Company strike off and Bounce Back Loans
One of the reasons you may be considering striking off your company is due to having an outstanding Bounce Back Loan that you are unable to repay. If you are in this situation, you are far from alone; however, strike off is not the appropriate course of action in this situation.
Bounce Back Loans were extremely popular when they were launched at the height of the coronavirus pandemic in March 2019. The government wanted to make these loans both accessible and affordable to as many companies as possible and in order to achieve this, a raft of appealing terms were attached to the loans.
These included an initial 12-month payment holiday, a low fixed rate of interest for the duration of the loan, and 100% government security. This security meant that company directors were not required to provide a personal guarantee to underpin the borrowing. Instead, the government promised the banks that should a company be unable to repay the loan, they would step in and cover the shortfall. This meant zero risk for the banks, and limited risk for the borrowing companies.
However, with over £47bn worth of Bounce Back Loans having been taken out, the government is keen to ensure the companies that took out these loans pay them back in full. As a result, the government is rushing through legislation that will make attempting strike off much less of an appealing prospect.
Currently, when a company enters into a formal liquidation procedure, such as a CVL, assessing the conduct of its directors is part of the process. This is to ensure the director is not guilty of deliberating worsening the position of the company and/or its creditors, or any other type of misfeasance. When a company is struck off using a DS01 form, however, this investigation does not occur.
The new legislation will mean that companies which close using the strike off process will be subject to director conduct investigation. If a company director can be seen to have misused Bounce Back Loan funds – such as using them for personal, rather than company benefit – further action can be taken.
Furthermore, the government has told banks that they must object to any strike off application made by a company for which there is an outstanding Bounce Back Loan. This means having a successful strike off application is extremely slim if you have a Bounce Back Loan.
Alternatives to strike off
 Members' Voluntary Liquidation (MVL)
For a solvent company with cash or other assets to distribute, opting to close the company via a formal procedure known as a Members' Voluntary Liquidation – or MVL – may be a better option than striking the company off. This is because when a company is closed using an MVL, distributed assets are treated as capital gains rather than an income or dividend.
This means that rather than attracting tax at your usual rate, proceeds are instead subject to Capital Gains Tax (CGT) at 20% for higher rate taxpayers. This rate could be reduced even further if the gain qualifies for Business Asset Disposal Relief – previously known as Entrepreneurs' Relief, reducing your CGT rate down to 10%. Business Asset Disposal Relief is capped at a lifetime limit of £1m worth of gains.
If your company has in excess of £20,000 to distribute, it is likely that an MVL will be a more tax-efficient and cost-effective way to extract the proceeds when compared to dissolving the company through a strike off process. An MVL can only be entered into under the guidance of a licensed insolvency practitioner. If you are considering closing your solvent company, taking advice from an insolvency practitioner at an early stage can ensure this is done in a way which will maximise your returns.
Creditors' Voluntary Liquidation (CVL)
Company strike off is only suitable for those companies which have no outstanding debts or other liabilities. If you are looking to close your business because of financial difficulties, strike off is unlikely to be an option for you. As creditors know it is extremely difficult to recover money from a company which has been dissolved via strike off, they are likely to continue to object to any attempt you make to close your company in this way
If your company is in financial distress and you are looking to cease trading and close the business down, this can be achieved through a formal insolvency process known as a Creditor's Voluntary Liquidation (CVL) which allows companies with debt to be closed down. A company can only enter a CVL under the guidance of a licensed insolvency practitioner who will be responsible for managing the whole process once appointed.
All company assets will be located, with the proceeds being distributed amongst creditors on a proportional basis. Any debt remaining after this point will be wiped out unless any of the company directors or shareholders have provided a personal guarantee as security for the borrowing. The company's name will then be removed from the Companies House register and it will no longer legally exist.
By opting to formally liquidate your company rather than going down the strike off route, you may also have a valid claim for director redundancy and other statutory entitlements. Your appointed insolvency practitioner will be able to refer you to a specialist redundancy claims management company if it is likely you are eligible for a redundancy payment.
There is the potential to mark an unused company as 'dormant' as an alternative to striking it off. This allows the company to remain as a legal entity and ensures another company cannot be registered under the same name.
However, there are still administrative requirements which a dormant company needs to adhere to. If it has been decided that the company is no longer needed, and the chances that it will be required in the future are slim, striking it off is likely to be an appealing prospect if no debts are owed.
Need to speak to someone?
If your company is struggling with unmanageable debts, squeezed cash flow, or an uncertain future, you are far from alone. We speak to company directors just like you every single day, and we are here to give you the help and advice you need.
Call our team today on 0800 644 6080
If you are considering closing your company using the strike off method, you should take advice from a licensed insolvency practitioner beforehand to ensure this is appropriate for your company and its financial situation. A licensed insolvency practitioner will be able to advice whether dissolving your company is suitable, and if not, they will be able to talk you through the alternatives. For immediate advice, or to arrange a free no-obligation consultation with a licensed insolvency practitioner, contact the experts at Real Business Rescue today.
Contact the RBR Team Today
---
Free download
Free Insolvency Report
Claim Your Free Business Review
All UK sectors are experiencing specific challenges at present, particularly in light of the Covid-19 pandemic. Find out how your sector is performing here.
Simply search your Limited Company Name or Company Number
Please select your company from the list below:
We will also check if you're eligible for Director Redundancy
Next Steps
We provide free confidential advice with absolutely no obligation.
Our expert and non-judgemental team are ready to assist directors and stakeholders today.
Free Business Review
---
Claim your Free Business Review to understand what options are available to you.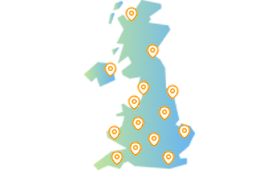 Office Locator
---
Find your nearest office - we have more than 100 across the UK. Remote Video Meetings are also available.
Contact Us Today
---
Free, confidential, and trusted advice for company directors across the UK.