A number of senior bankers have said they fear a significant proportion of the 'Bounce Back Loans' given to small businesses will never be repaid.
More than half a million government-backed emergency loans were handed out to businesses in recent weeks but some bankers are expecting between 40 per cent and 50 per cent of them will never be paid back.
The Bounce Bank Loan Scheme (BBLS) has provided emergency support to companies whose activities were curtailed or made impossible by the coronavirus outbreak but bankers are apparently anticipating widespread defaults on the loans that were given out.
Banks were given guarantees that the government would cover 100 per cent of the costs associated with defaults on loans issued as part of the BBLS, with loans capped at £50,000 and around £18.5 billion having so far been distributed via the scheme.
Speaking to the Financial Times, several prominent banking executives, suggested that they are working on the assumption that huge numbers of Bounce Back Loans simply will not be repaid, partly because they are not expecting the UK economy to rebound quickly from recession.
The loans have been granted on an interest-free basis for the first year, with the Treasury having told banks involved in the scheme not to perform the same levels of credit checks they would ordinarily have done in the interests of getting money out to struggling companies as quickly as possible.
However, those dynamics could soon see significant numbers of small businesses defaulting on loans that were backed by the government but distributed by commercial banks.
Issues potentially stemming from that situation include a degree of uncertainty around who would be responsible for seeking to reclaim money owed by small companies who used the BBLS.
"Some arrangements will have to be made. A lot of them [the loans] will be written off or converted into something else," a large banking group chairman told the FT.
"In most cases the idea of the government taking equity in these companies is unrealistic – they are simply to small. So the question is what's going to happen to all of these loans?"
From the perspective of big banks, there is a concern that pursuing large numbers of small companies for unpaid emergency loans in the context of a recession and the aftermath of a pandemic would be something of a PR disaster.
A statement from the Treasury given to the FT said: "We have always been clear that these are repayable, government-backed loans, not grants, and that approvals are a decision for lenders."
Contact the RBR Team Today
---
Free download
Free Insolvency Report
Claim Your Free Business Review
All UK sectors are experiencing specific challenges at present, particularly in light of the Covid-19 pandemic. Find out how your sector is performing here.
Simply search your Limited Company Name or Company Number
Please select your company from the list below:
We will also check if you're eligible for Director Redundancy
Next Steps
We provide free confidential advice with absolutely no obligation.
Our expert and non-judgemental team are ready to assist directors and stakeholders today.
Free Business Review
---
Claim your Free Business Review to understand what options are available to you.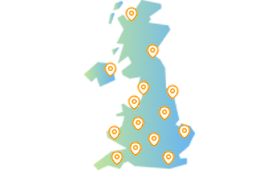 Office Locator
---
Find your nearest office - we have more than 100 across the UK. Remote Video Meetings are also available.
Contact Us Today
---
Free, confidential, and trusted advice for company directors across the UK.