How can my company obtain a Stay of Execution?
If a limited company has been issued with a County Court Judgement (CCJ) against a debt that they hold, and the creditor(s) have engaged the services of High Court Enforcement Officers (formally known as bailiffs) to recover the debt, then the company can apply to the court for a Stay of Execution.
Received a Bounce Back Loan?
Don't Worry - There are thousands of other company directors going through the same process. No matter what position you are in and need looking for options, speak to a member of the Real Business Rescue team. It's Free & Confidential.
The team are available now -  0800 644 6080
What is a Stay of Execution?
If a Stay of Execution is granted then this will result in any planned action from High Court Enforcement Officers to seize your assets and sell these to service your debt, being prevented. When faced with a CCJ that they cannot immediately service, many companies will apply for a Stay of Execution meaning that vital time will provided for them to either:
Reorganise their finances and either free up or raise the necessary capital to pay off the debt.
Formally dispute the debt through the courts.
Come to an informal arrangement with their creditors and the High Court Enforcement Officers to repay the debt in instalments.
Apply to the courts for a formal repayment plan to be put into place.
Application for a Stay of Execution of Judgement
A Stay of Execution of Judgement is simply another name for a Stay of Execution. There are two main ways in which you can apply for a Stay of Execution, using either form N245 or N244.
Stay of Execution application form N245 is used when the debtor wishes to agree a formal repayment plan with their creditors through the courts. To support this a comprehensive income and expenditure statement must accompany the application, showing the company's financial status and its ability to repay the debt at the suggested amount.
Stay of Execution application form N244 is used when the debtor wishes to dispute the debt to which the CCJ relates. In this case supporting documentation must be submitted along with the application. In most cases a court hearing will then be arranged at which both the creditor and debtor will attend to present their cases, before a ruling is made.
Stay of Execution Pending Appeal
A Stay of Execution Pending Appeal usually relates to disputed debts as mentioned above, although in some cases the term can be used in reference to CCJ's for which a repayment plan has been requested.
However it is important to remember that during the appeal or repayment request process, the debt is still live and High Court Enforcement Officers could still be instructed to recover the debt. In this case you should always keep a copy of your Stay of Execution application to hand, as most High Court Enforcement Officers will agree to suspend proceedings until a formal decision has been reached.
It is also possible to request an interim Stay of Execution as soon as you submit your Say of Execution application, which will protect the business from enforcement action whilst the court makes their decision. In many cases this will be handled by the Small Claims Court and won't require a hearing but instead can be dealt with via correspondence. However this is not always possible and a more formal hearing may be required if the Stay of Execution is being processed by the County Court.
When a Stay of Execution is granted
If your Stay of Execution application is granted, depending on the circumstances there will be varying results.
If your petition disputing the debt (using form N244) is upheld, then the CCJ will be temporarily suspended whilst a full court hearing is conducted requiring evidence to be presented from both debtor and creditor stating their case.
If your application for a formal repayment plan (using from N245) is accepted by the courts then it is imperative that you continue to make the repayments in full and on time, as if you default on any payments then High Court Enforcement Officers will be able to attend your premises to seize assets appropriate to repaying the debt.
Need to speak to someone?
If your company is struggling with unmanageable debts, squeezed cash flow, or an uncertain future, you are far from alone. We speak to company directors just like you every single day, and we are here to give you the help and advice you need.
Call our team today on 0800 644 6080
If a Stay of Execution is refused
Regardless of the grounds upon which you applied for a Stay of Execution, if the courts refuse your application then you are legally obliged to immediately repay the debt in full. If you are unable to do so then it may be wise to consider formal insolvency proceedings such as a Creditors Voluntary Liquidation (CVL). Although this may sound concerning, taking this step could actually leave you better off (for example if you are eligible for Director's Redundancy, for which an average claim equals £9,000), and you can also rest assured that the process will be handled in a fully compliant manner, thus removing the risk of accusation of wrongful trading.
Real Business Rescue has nearly 30 years' experience assisting company directors who are facing financial difficulties. Our business rescue and turnaround experts and licenced insolvency practitioners can guide you through your options before instigating the most appropriate process for you and your business. Contact us today to arrange a free same day meeting. With 100+ offices stretching from Inverness down to Exeter, Real Business Rescue can offer unparalleled director advice across the UK
Contact the RBR Team Today
---
Free download
Free Insolvency Report
Claim Your Free Business Review
All UK sectors are experiencing specific challenges at present, particularly in light of the Covid-19 pandemic. Find out how your sector is performing here.
Simply search your Limited Company Name or Company Number
Please select your company from the list below:
We will also check if you're eligible for Director Redundancy
Next Steps
We provide free confidential advice with absolutely no obligation.
Our expert and non-judgemental team are ready to assist directors and stakeholders today.
Free Business Review
---
Claim your Free Business Review to understand what options are available to you.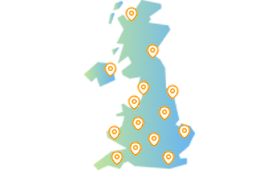 Office Locator
---
Find your nearest office - we have more than 100 across the UK. Remote Video Meetings are also available.
Contact Us Today
---
Free, confidential, and trusted advice for company directors across the UK.