I'm a company director and cannot afford my personal guarantee - what are my options?
Personal guarantees are requested by lenders in order to reduce their level of risk, and sometimes signing a guarantee can be the only way for directors to obtain borrowing at the start-up stage.
It's common for directors to assume that a personal guarantee will never be called upon when the business is profitable and growing, and when insolvency seems to be a distant threat.
The nature of doing business means insolvency is often closer than you think, however, and if you cannot afford to pay your personal guarantee it is a very stressful situation. Your home may be at risk, and if the company is liquidated you lose the means to make a living.
So what are your options in these circumstances, and what could happen in the worst case scenario? Firstly, you should obtain professional advice as to the legality of the guarantee, as there is a chance that if it's not been drawn up correctly, it might not be legally binding.
Received a Bounce Back Loan?
Don't Worry - There are thousands of other company directors going through the same process. No matter what position you are in and need looking for options, speak to a member of the Real Business Rescue team. It's Free & Confidential.
The team are available now -  0800 644 6080
Negotiate with the lender
Your lender may be open to negotiation for settlement of the personal guarantee, or an agreement on affordable extended payment terms for the loan in question. It is a good idea to seek professional help prior to contacting your lender, however, for two main reasons:
The lender will see that you take the situation seriously, and are not deliberately trying to avoid payment of their debt
They may respond more favourably to discussions with a licensed insolvency practitioner (IP), because of their industry knowledge and professional experience
If you choose to negotiate yourself, you should provide facts and figures to support your proposed repayment schedule. The lender will probably request cash flow and sales forecasts, and a detailed plan for how you will cut your costs.
Company Voluntary Arrangement (CVA)
Leases such as the rental of business premises can be included within a Company Voluntary Arrangement, or CVA. If your business is fundamentally viable, this is a formal route into insolvency that allows you to retain control as a director, and trade your way out of difficulty.
CVAs halt all creditor action against the company; they stop interest and charges being added, and consolidate your debts into one single affordable payment. You'll need the assistance of a licensed insolvency practitioner to negotiate with creditors, and to set up and administer the CVA.
If you're living under serious threat of personal bankruptcy, this might be a good option. Although it will reduce your company's chances of obtaining credit in the future, if you make all your CVA repayments in full and on time, it will reflect favourably when the CVA has been removed from the company's credit file.
Alternative finance
Alternative forms of funding include asset-based lending, invoice finance, and peer-to-peer lending. They offer distinct advantages over 'traditional' forms of borrowing in terms of flexibility, speed of decision-making by lenders, and administrative procedures on application.
The type of business you run will determine your eligibility for each form of alternative funding. The fact that you can obtain a cash lump sum or a regular injection of working capital may stave off insolvency, and negate the need for your creditor to call in the personal guarantee.
Real Business Rescue works with over 50 commercial finance lenders around the UK, and can guide you towards the most suitable options for your business.
Need to speak to someone?
If your company is struggling with unmanageable debts, squeezed cash flow, or an uncertain future, you are far from alone. We speak to company directors just like you every single day, and we are here to give you the help and advice you need.
Call our team today on 0800 644 6080
Personal guarantee insurance
If you have taken out personal guarantee insurance it can help towards your financial liability, but policies will generally only cover a proportion of the guarantee rather than the entire amount.
They can be invaluable to directors in avoiding personal bankruptcy in some instances, however. Insurers usually base the level of cover on the perceived risk posed by businesses operating in your industry, as well as your company's history of payment defaults.
Unfortunately, the reality is that directors do sometimes need to declare personal bankruptcy when they cannot to afford to pay a personal guarantee. The best advice is to seek professional assistance at an early stage to maximise your chances of financial survival, both on a personal and business level.
Losing your livelihood and becoming bankrupt at the same time is devastating, and has long-term effects on your personal credit rating
Real Business Rescue can advise on the benefits and drawbacks of signing personal guarantees, and negotiate on your behalf with the lender if required. We operate with 100+ national offices, and can arrange an initial same-day consultation free-of-charge to discuss your situation.
Contact the RBR Team Today
---
Free download
Free Insolvency Report
Claim Your Free Business Review
All UK sectors are experiencing specific challenges at present, particularly in light of the Covid-19 pandemic. Find out how your sector is performing here.
Simply search your Limited Company Name or Company Number
Please select your company from the list below:
We will also check if you're eligible for Director Redundancy
Next Steps
We provide free confidential advice with absolutely no obligation.
Our expert and non-judgemental team are ready to assist directors and stakeholders today.
Free Business Review
---
Claim your Free Business Review to understand what options are available to you.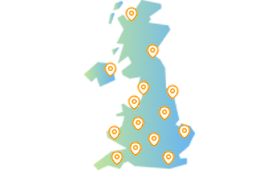 Office Locator
---
Find your nearest office - we have more than 100 across the UK. Remote Video Meetings are also available.
Contact Us Today
---
Free, confidential, and trusted advice for company directors across the UK.