What is director redundancy pay?
When a company enters an insolvent liquidation process such as a Creditors' Voluntary Liquidation (CVL), the directors of that company are often entitled to claim redundancy pay and other statutory entitlements. This is because as well as being directors of the company, it is usually the case that they are also classed as employees of the business as well. The amount of redundancy pay a director may be entitled to will depend on a range of factors including age at the time of redundancy, length of service, and the salary taken during this time.
60 Second Test Find Your Nearest Office
Redundancy payments for Directors: A guide on who qualifies and how to claim
Company directors are eligible for redundancy pay, also known as directors redundancy, in the event of company liquidation or closure.
The common assumption is that there is nowhere to turn when your company is struggling financially with critical cash flow problems and liquidation looks to be the only option. You may not even have the funds to liquidate. However, in this precise situation, you may qualify for a number of statutory entitlements which could provide a much needed windfall in troubled times. Settlements are paid to the director and are based on eligibility criteria. Any redundancy payout can be utilised in any way the director chooses. At an undoubtedly difficult time this payment could help ease the financial strain following the closure of the company, or it could even be used to start a new venture should the director wish.
Received a Bounce Back Loan?
Don't Worry - There are thousands of other company directors going through the same process. No matter what position you are in and need looking for options, speak to a member of the Real Business Rescue team. It's Free & Confidential.
The team are available now -  0800 644 6080
If you are a director of a limited company – which has been trading for over two years – and you are considering closing the company due to financial struggles (i.e. HMRC debts, creditor pressure, cash flow worries, potential insolvency), it is likely that you can claim for director redundancy for which the average UK claim is £9,000. In addition, it's likely you can claim for other statutory entitlements such as notice pay, holiday pay and unpaid wages - yet many company directors are not aware that these entitlements are available to them.
"Many directors are entitled to redundancy payments when their company enters liquidation."
If you do meet the criteria, claims can be made from the National Insurance Fund via the Redundancy Payments Service (RPS), and are tax-free. You can ask for a form from the liquidator, or request one online.
Do you qualify for redundancy pay?
As we mentioned earlier, you must be regarded as an employee of the company as well as a director in order to be eligible. This should be your initial consideration, and the criteria for claiming statutory redundancy pay as a director include:
Working under a contract of employment for at least two years - whether written, oral or implied, rather than only having a controlling interest
Working a minimum of 16 hours per week
Being owed money by the company – this could be arrears of PAYE for example, or the money you initially invested
Can IR35 contractors claim director redundancy?
Yes - in the same way as other limited company directors - IR35 contractors (such as one-person limited companies) can claim director redundancy if they meet the criteria above. Remember, claiming redundancy pay as an IR35 contractor includes working under a contract of employment for at least two years continuously, and receiving a regular salary under PAYE.
How much redundancy pay will you receive?
Having established that you are, in fact, an employee of the company, the amount you're entitled to depends on your length of service, age, and rate of pay. The rate of gross weekly wages at the time of redundancy (capped at £571/week) and your length of time in service (capped at 20 years) are used as the basis for calculating how much redundancy pay you'll receive.
To be eligible, you must have completed a minimum of two years' service. Employees owed money by an insolvent company become preferential creditors, and you may also be able to claim backdated salary and holiday pay.
Need to speak to someone?
If your company is struggling with unmanageable debts, squeezed cash flow, or an uncertain future, you are far from alone. We speak to company directors just like you every single day, and we are here to give you the help and advice you need.
Call our team today on 0800 644 6080
How to make a claim for redundancy
First and foremost, directors need to meet certain criteria in order to apply for director redundancy payments. The quickest and easiest way to ascertain whether you qualify for director redundancy is to be assessed by an independent firm who specialise in helping company directors with their statutory entitlements and can advise you of your position.
You may also be able to claim unpaid wages of up to eight weeks, and a maximum of six weeks' holiday pay. The money is taken from the National Insurance Fund, which is where National Insurance Contributions are held and used to pay for statutory schemes such as redundancy and the state pension.
There are a number of independent firms who can assist with your director redundancy enquiry, including RedundancyClaim.co.uk - a fully regulated claims management firm. They have over 40 years' experience in the area of redundancy and statutory entitlements, and we have no hesitation in recommending them as an independent specialist who have helped thousands of eligible company directors.
Contact the RBR Team Today
---
Free download
Free Insolvency Report
Claim Your Free Business Review
All UK sectors are experiencing specific challenges at present, particularly in light of the Covid-19 pandemic. Find out how your sector is performing here.
Simply search your Limited Company Name or Company Number
Please select your company from the list below:
We will also check if you're eligible for Director Redundancy
Next Steps
We provide free confidential advice with absolutely no obligation.
Our expert and non-judgemental team are ready to assist directors and stakeholders today.
Free Business Review
---
Claim your Free Business Review to understand what options are available to you.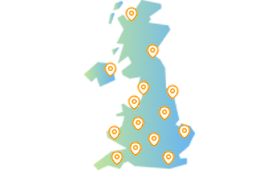 Office Locator
---
Find your nearest office - we have more than 100 across the UK. Remote Video Meetings are also available.
Contact Us Today
---
Free, confidential, and trusted advice for company directors across the UK.