How much does invoice finance actually cost?
If you like the idea of invoice finance but are unsure about how much it would cost, it might help to become familiar with the different parts of a factoring or discounting quotation. It's also a good idea to seek professional advice, or hire a broker to find the deals that are most suited to your business.
Terminology within quotations can be complicated, and often varies between lenders. Here are some of the main points to consider when evaluating each factoring or discounting quote.
Take Our Free 60 Second Test
Get an instant understanding of your:
Debt and Asset Position
Formal Insolvency Options
Next steps
Plus much more ...
Start The 60 Second Test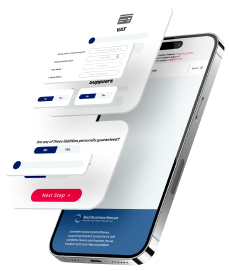 Recommended Broker
Solutions Based
Funding Options
UK's Leading Business Funders
Free Brokerage Service
Full Market Access
Free Consultation Available
The main influences on accounts receivable factoring rates
The overall concern for any lender is their exposure to risk, and this is taken into account first and foremost. When compared with other forms of lending, invoice finance is relatively low risk because it is based on work already completed.
So where might risk enter the equation as far as a lender is concerned, and have an adverse effect on the cost?
The industry in which you operate – some are viewed as more risky than others in terms of the timescale in which payments are received
The credit-worthiness of your customer base, and also that of your own business
If invoice discounting rather than factoring is your preferred choice, the efficiency of your credit control procedures will be taken into account
Your previous history of collecting debt – whether or not there have been many bad or doubtful debts
Even bearing all this in mind, the overall cost of invoice finance may be less than you think, and in many cases is covered by administrative cost savings over the length of an agreement.
How much does factoring and invoice discounting cost?
You've approached several lenders and received a selection of quotes for invoice finance – so what might be included within your quotations?
Service charge
Generally a fixed monthly fee or percentage of your annual turnover
Discount charge
Similar in principle to the interest charged on a bank loan, for smaller companies the discount charge may be incorporated within your quoted service charge
Additional charges
These could include money transfer fees, and will vary between lenders
(VAT will also be added to the above charges)
The important point to remember when comparing quotes from different lenders is to cost each one in total over the proposed agreement period. If you compare individual service or discount charges on a like-for-like basis, you won't get a reliable result.
Corporate Restructuring Options
When a company is in difficulty, sometimes a process of financial and/or operational restructuring is needed. From CVAs through to Administration, there are a range of rescue and recovery options to help you get back on track.
Learn more about restructuring by calling our team -  0800 644 6080
Other details that might be included within invoice factoring quotes
How much finance will you receive for each invoice?
There should be a percentage figure within the quotation for how much finance will be released with each invoice. Their calculations are based on a range of factors when deciding how much money will be advanced, and you may need further explanation to ensure you're getting a good deal.
Is any form of security being requested by the lender?
If so, you need to seek professional advice on whether to go ahead. The deal offered may appear to be the best, but if it's based on providing collateral there is an inherent risk for you.
How will each lender chase customer payments?
If they are offering a factoring agreement 'with recourse,' you remain liable for any payments they are unable to collect. It's important to read the small print and not just the overall cost, as an invoice finance agreement is not always easy to exit once signed.
How client-friendly are the lender's systems and processes?
Do you have a single point-of-contact on a dedicated phone line, or will you need to negotiate a frustrating phone system each time you have a query? Also check out their reputation for client service and response times, as it's detail like this that affect your entire experience.
If you're struggling to understand any aspect of your factoring quotes, seek advice from a broker or other finance professional. Fees can vary considerably between invoice factoring and discounting - the latter leaves you in control of your sales ledger and is often the cheaper option, but you need to understand the ramifications of each alternative.
Can't pay CBILS or Bounce Back Loan?
Don't worry - there are thousands of other company directors in the same position. If you are struggling to keep up with your Covid loan repayments, speak to a member of the Real Business Rescue team to discuss your options. It's Free & Confidential.
The team are available now -  0800 644 6080
What are common terms and conditions of invoice finance?
With or without recourse
As we mentioned earlier, you may be offered an agreement 'with recourse' which in practice would mean that you have to repay any money advanced if your customer fails to pay. Factoring or discounting 'without recourse' is the opposite, but would attract higher fees because of the increased risk to your lender.
Confidential or disclosed
Many people choose confidential invoice discounting in order to maintain established, strong customer relationships. They keep control of all communications in relation to chasing debt, usually because it is felt that customers would object to third party involvement.
Single invoice factoring
For businesses with significant or ongoing contracts, single invoice finance guarantees a large cash injection at the end of the project. Also known as 'spot factoring' it could be useful for those in the construction industry, for example.
The invoice finance market has grown considerably in recent years, and as a result has become more competitive. Real Business Rescue can advise on its suitability for your type of business, and break down all the jargon so you understand exactly what's in your agreement. We have long-established links with lenders around the UK, and can help you find the best invoice finance solution.
Request a Quotation for Finance
Free 60 Second Test
For Ltd Company Directors
Get An Instant Understanding Of Your:
Debt and Asset Position
Director and Liability Review
Next Steps
Plus much more ...
Real Business Rescue Recommended
Next Steps
We provide free confidential advice with absolutely no obligation.
Our expert and non-judgemental team are ready to assist directors and stakeholders today.
60 Second Test
---
Understand your company's position and learn more about the options available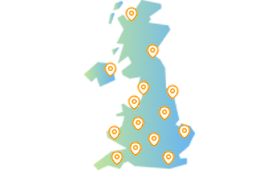 Office Locator
---
Find your nearest office - we have more than 100 across the UK. Remote Video Meetings are also available.
Contact Us Today
---
Free, confidential, and trusted advice for company directors across the UK.