Which industries is an invoice finance facility is suitable for?
Invoice finance is suitable for a wide range of industries. It offers the flexibility you need to react quickly when the market changes, and can form the basis of a plan for growth. Here we look at various industries to which factoring and invoice discounting are particularly suited, and point out the reasons why firms may have chosen this type of borrowing.
Take Our Free 60 Second Test
Get an instant understanding of your:
Debt and Asset Position
Formal Insolvency Options
Next steps
Plus much more ...
Start The 60 Second Test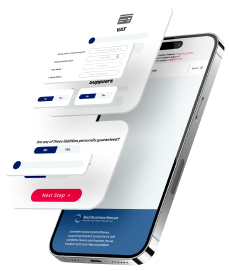 Construction factoring
The hierarchy of contractors and sub-contractors in the construction industry often means long delays in payment for those at the bottom. Construction factoring addresses this issue, and helps whether you're a single, independent contractor near the bottom of the payment chain, or a small company in the middle.
The funds advanced on invoices for work completed enable you to bid with confidence on future work, competing with larger companies on an equal basis. You can order materials and hire extra staff in the knowledge that the money is available. There's no chasing payment as this task is taken on by the factor, so you can concentrate on growing your business.
Recommended Broker
Solutions Based
Funding Options
UK's Leading Business Funders
Free Brokerage Service
Full Market Access
Free Consultation Available
Debt finance for the logistics industry
When you need to hire drivers, whether for ongoing contracts or a one-off delivery, there's not always enough ready cash available without jeopardising financial plans for the month. Factoring and discounting offers reliable cash injections, often made within 24 hours of sending out an invoice.
Logistics businesses need to build flexibility into their operations simply to keep pace with larger competitors. Borrowing money based on work already completed can even put smaller companies ahead in the market, allowing faster response times and greater agility.
Finance for manufacturing
The manufacturing industry has distinct cost requirements that can be met using invoice finance. It's often an ongoing cycle of machinery repair and maintenance costs, and with the usual payroll and premises expenses, business owners often find themselves juggling money just to stay afloat.
If you're in the manufacturing industry and have experienced this and other cash flow problems whilst waiting for payments to come in, you could experience huge benefits from 'selling' your sales ledger to a specialist factoring company.
Borrowing is only limited to the amount of work you can invoice, so once you get into the cycle of invoice funding, you'll be able to scale your business growth effectively without the risk of overtrading.
Printing and publishing
Invoice finance is a flexible way for printing and publishing companies to develop and grow. You don't have to wait the customary 30 or 60 days before payments come in. A percentage of each invoice is quickly advanced by the lender, allowing you to take on the next large contract or repair that vital piece of machinery.
Cash flow is immediately improved and you finally see a way to grow your business in a sustainable way. You don't need an impeccable credit rating either – because funding is based on sales invoices, it is doing business with credit-worthy customers that matters.
Professional services
Factoring can bridge the payment gap for professional and business services firms who offer credit terms to their business clients. Waiting up to 90 days for payment is restricting, but it's not only time-consuming to chase payments, there's also the danger of upsetting a valued client.
Invoice finance addresses this by advancing working capital quickly – usually within 24 hours of an invoice being submitted. The arrangement can remain confidential if necessary, and cost-savings are made by not carrying out credit control in-house.
Professional and business services providers who could benefit from invoice discounting and factoring include architects, engineers and legal firms, as well as companies in the financial sector.
Corporate Restructuring Options
When a company is in difficulty, sometimes a process of financial and/or operational restructuring is needed. From CVAs through to Administration, there are a range of rescue and recovery options to help you get back on track.
Learn more about restructuring by calling our team -  0800 644 6080
Recruitment factoring and discounting
The disparity in time between paying your staff and getting paid for the services you offer is an age-old problem in recruitment. You probably feel like you're operating on a knife-edge - it seems impossible to gain sufficient control over cash flow so that you can plan for future growth.
This is where invoice factoring and discounting is invaluable. As soon as you invoice your clients, a lump sum of cash is released by the lender – usually 80% to 90% of the invoice total. Suddenly you can meet your weekly payroll liabilities with ease, and turn your attention to getting more work.
Specialist lenders for the recruitment industry can tailor a package specifically for your business, and with confidential finance being available, your clients don't even have to know.
Invoice funding for security firms
Invoice finance provides the means to maintain a good business reputation within the security industry, as well as making your employees feel more secure. Payments are released to the business as you invoice, with the only restriction on the money available being the amount of work you take on.
It's one of the few types of borrowing that increases as your business grows. There's no need for complex paperwork as with traditional bank lending, and a high credit rating isn't paramount.
 You'll be able to accept larger contracts and take on higher-level staff, knowing that the money will be there to meet your obligations.
Transport industry finance
Fluctuating costs for fuel, wages, and vehicle maintenance can cause serious cash flow problems for those in the transport industry. Funding needs may be sporadic or ongoing depending on the jobs you take on, but this type of finance smoothes out your cash situation throughout each month, giving you valuable flexibility to plan ahead.
Transport industry finance can remain confidential from your customers if necessary, with tailored solutions available to every business. Use it as part of a long-term growth plan, or simply as a temporary 'stop-gap' when cash flow is poor.
Can't pay CBILS or Bounce Back Loan?
Don't worry - there are thousands of other company directors in the same position. If you are struggling to keep up with your Covid loan repayments, speak to a member of the Real Business Rescue team to discuss your options. It's Free & Confidential.
The team are available now -  0800 644 6080
Wholesale and distribution factoring
Long credit terms are generally part and parcel of the wholesale industry, and if your company is experiencing cash flow issues you'll find that a bespoke factoring solution could help.
Invoice factoring for wholesale and distribution firms involves 'selling' the outstanding debt in your sales ledger. When you have to wait up to 120 days for payment, factoring can breathe new life into your business by opening up new opportunities.
Tailor-made factoring for export and import companies means that all your needs and objectives are met – it's flexible, efficient, and easy to arrange.
Real Business Rescue can put you in touch with a number of reliable lenders, and offers independent advice on which type of invoice finance would be suitable for your business.
Request a Quotation for Finance
Free 60 Second Test
For Ltd Company Directors
Get An Instant Understanding Of Your:
Debt and Asset Position
Director and Liability Review
Next Steps
Plus much more ...
Real Business Rescue Recommended
Next Steps
We provide free confidential advice with absolutely no obligation.
Our expert and non-judgemental team are ready to assist directors and stakeholders today.
60 Second Test
---
Understand your company's position and learn more about the options available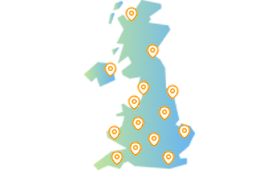 Office Locator
---
Find your nearest office - we have more than 100 across the UK. Remote Video Meetings are also available.
Contact Us Today
---
Free, confidential, and trusted advice for company directors across the UK.