Liquidation and Business Rescue Advice in Croydon
Licensed insolvency practitioners and liquidators in Croydon offering advice on corporate and personal insolvency.
"Welcome to the Croydon office of Real Business Rescue. I'm Jeremy Karr, a director with the company and a business recovery expert. Our team here in Croydon are exceptionally well-placed to help you find the right route forward if you're business is in serious financial difficulty."
Take Our Free 60 Second Test
Get an instant understanding of your:
Debt and Asset Position
Formal Insolvency Options
Next steps
Plus much more ...
Start The 60 Second Test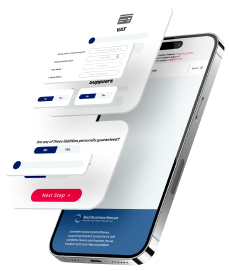 There are Real Business Rescue offices throughout the UK and we've been providing advice and support to companies in financial distress for more than 30 years. We know just how difficult it can be on a personal level to lead a business in crisis and that's why we always endeavour to provide clear, concise and easily understandable advice on all the key issues involved.
Although business insolvency is our core offering, our capabilities are varied. From streamlining a complicated group structure, future-proofing the company with a robust contingency plan, or preparing for a de-merger or sale of the business, our specialist advisory team will be with you no matter what your future plans may entail. 
Our experienced team can support you to find the right formal insolvency procedure for your company based on your situation. We can help you arrange debt repayment plans over a period of time, or alternatively act as administrators for your company. If the business is unlikely to be saved through restructuring, we can guide you through ways to close and liquidate your company.
Get in touch
Whether you are thinking about closing your company, looking at your restructuring and refinancing options, or need advice on dealing with your creditors, your local Real Business Rescue office is here to help. Get in touch with your nearest office today on 020 8914 7794
Our office in Croydon is one of several in the Greater London area and we have operating bases as well in Canary Wharf, Paddington, Ilford and Harrow. You can contact any of these offices to arrange a confidential consultation with one of our resident experts who will be happy to help outline the details of our services and the potential options available to you.
We can meet with you either at one of our offices or at a location that suits you better - whether that's at your office, your home or anywhere else. We work with companies of all sizes and across all industry sectors.