Liquidation and Business Rescue Advice in Fareham
"Welcome to Real Business Rescue's office in Fareham. I'm Stephen Powell, and I work here alongside my team of business rescue and recovery experts. We are here to provide help and advice to limited companies, their directors, and shareholders during times of financial and operational uncertainty."
During their lifetime, many companies will experience some level of financial pressure at one point. In some instances, this may be a minor hiccup which can be navigated relatively easily; there are other situations, however, which will require professional intervention to help stabilise the company. 
Take Our Free 60 Second Test
Get an instant understanding of your:
Debt and Asset Position
Formal Insolvency Options
Next steps
Plus much more ...
Start The 60 Second Test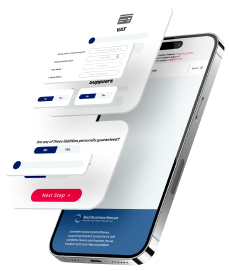 Seeking professional company debt advice may seem daunting, but it is not an admission of defeat, nor a foregone conclusion that your business is going to fail. On the contrary, the sooner you seek this advice, the greater the chances of your company emerging stronger.
Whether your business needs to deal with a shortfall in cash flow, has fallen into arrears with trade creditors or HMRC, or is facing threats of legal action, obtain expert insolvency advice will help you understand your current position and allow options for recovery to be explored.
Get in touch
Don't Worry - There are thousands of other company directors going through the same process. No matter what position you are in and need looking for options, speak to a member of the Real Business Rescue team. It's Free & Confidential. Get in touch with your nearest office today on 01329 339 890
There are a range of formal business rescue, recovery, and turnaround solutions, which can help get a struggling company back on a solid financial footing. A licensed insolvency practitioner will be able to talk you through these options and recommend the one which is most appropriate for your company, its current situation, and your aspirations for the future of the business.
Stephen and his team can help implement formal repayment plans such as Company Voluntary Arrangements (CVAs) and Time to Pay (TTP) arrangements with HMRC, explore the possibility of placing your company into administration, as well as explaining whether liquidation may be appropriate should recovery not be possible.