Liquidation and Business Rescue Advice in Huddersfield
"Welcome to the Huddersfield office of Real Business Rescue. I'm Julian Pitts, a licensed insolvency practitioner and director based here in Yorkshire. My team and I can help you find answers to any questions you might have in relation to either personal or corporate insolvency."
There are a network of Real Business Rescue offices throughout Yorkshire and the UK, which means that we can bring to bear a huge wealth of relevant expertise and experience when it comes to issues surrounding insolvency. For us, there is no case too large or too small to warrant our full attention and professional commitment.
Take Our Free 60 Second Test
Get an instant understanding of your:
Debt and Asset Position
Formal Insolvency Options
Next steps
Plus much more ...
Start The 60 Second Test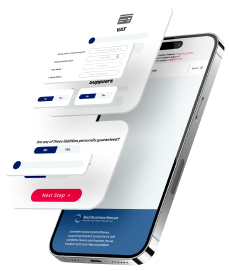 We understand that managing a business in financial distress is extremely challenging and can be a particularly distressing time. We aim to ease your worries by providing clear answers to your questions and offering the expert guidance you need. We will take the time to understand your situation, the reasons which led up to it, and work with you to devise a plan for the future. Rest assured that no matter how bad you feel your problems are, there is always a solution.
Where there is opportunity to save the business, we can guide you through business restructuring services such as entering your company into administration in order to provide valuable time and ease creditor pressure. Whilst our aim is always to save the business there may be times where this is unfortunately not possible. In these situations, our licensed insolvency practitioners are highly experienced to guide you through a company liquidation to help close your limited company.
Get in touch
Don't Worry - There are thousands of other company directors going through the same process. No matter what position you are in and need looking for options, speak to a member of the Real Business Rescue team. It's Free & Confidential. Get in touch with your nearest office today on 01484 887 686
We also provide advice to companies looking to implement strategic changes. From targeting your latest acquisition, through to planning for your departure from the company, the experts at RBR Advisory can assist you at every stage of your business's life.