Liquidation and Business Rescue Advice in London Paddington
"I'm Gary Shankland and I head up the Paddington office of Real Business Rescue. Along with my expert team, I can assist directors and individuals in times of financial disarray. We have worked on thousands of cases across London and surrounding areas and our reputation is well renowned. If you are looking for insolvency solutions to help provide your business with some breathing space, rest assured we can help."
Take Our Free 60 Second Test
Get an instant understanding of your:
Debt and Asset Position
Formal Insolvency Options
Next steps
Plus much more ...
Start The 60 Second Test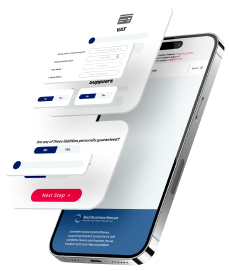 Real Business Rescue is qualified to handle all manner of insolvency matters and our Paddington team, like all of our nationwide offices, is regulated by professional bodies and always ready to offer a friendly and personal service. Our sole aim in insolvency-related matters is to find the most positive outcome for all parties involved, relying on decades of industry experience to advise you every step of the way.
Our team of licensed insolvency practitioners can support you with finding the most suitable insolvency procedure for your company. Based on a financial assessment of your business, we can help determine which path to take, whether restructuring by means of a company administration, or other business rescue methods may be relevant, or if we should talk through company closure advice for limited companies who may be unable to make a complete recovery. We can assist you according to your unique situation and provide expertise from a highly experienced team to find the best solution for you.
Get in touch
Don't Worry - There are thousands of other company directors going through the same process. No matter what position you are in and need looking for options, speak to a member of the Real Business Rescue team. It's Free & Confidential. Get in touch with your nearest office today on 020 7971 7262
If your business is struggling with financial problems or is currently trading insolvent, speak to our team as soon as possible. Contact us today to arrange a free consultation and receive invaluable, independent advice to help your business move forward in the right direction. We are located right in the heart of London, a short walk from both the over ground and underground London Paddington stations.