Corporate and Personal Insolvency Advice in Plymouth
"I'm Scott Kippax, and I lead the insolvency and business turnaround team here at the Plymouth office. Myself and my colleagues offer advice to company directors, shareholders, as well as sole traders on all matters of business insolvency and company distress."
From our office in Plymouth, Scott and his team assist companies across Devon each and every day. Whether you need help and advice with business performance issues, cash flow worries, or impending insolvency, we are here to help.
Take Our Free 60 Second Test
Get an instant understanding of your:
Debt and Asset Position
Formal Insolvency Options
Next steps
Plus much more ...
Start The 60 Second Test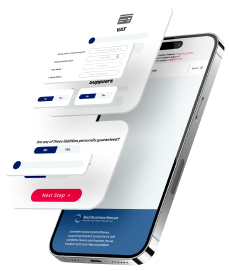 Just because a business is experiencing financial challenges – or even if the company is technically insolvent – this does not mean that the business is beyond rescue. Enlisting the help of a business rescue and turnaround expert at the early stages of financial distress will significantly improve the chances of you being able to reverse your fortunes.
There are a number of different business rescue strategies which can be implemented depending on the company's debt level, ability to repay, and likely future viability. A licensed insolvency practitioner can guide you through the various options available before identifying the most appropriate one which will be able to help your company.
Get in touch
Whether you are thinking about closing your company, looking at your restructuring and refinancing options, or need advice on dealing with your creditors, your local Real Business Rescue office is here to help. Get in touch with your nearest office today on 01752 648 290
Some businesses will require nothing more than a manageable and sustainable repayment plan being put into place to better help it manage its debts. Other, however, will require more professional intervention particularly if creditors are threatening legal action.  In this instance, placing the company into an administration process could provide the breathing space needed while a more permanent solution is decided upon.
Unfortunately, some companies will be beyond the point of rescue, and in this situation, we can discuss your options for closing a limited company in an orderly manner while ensuring creditors and employees are treated fairly and in accordance with the Insolvency Act 1986.