Liquidation and Business Rescue Advice in Rochdale
"Welcome to the Rochdale office of Real Business Rescue. I'm Dean Watson, licensed insolvency practitioner and Partner at Real Business Rescue Partner. Along with my team, I am here to give company directors and their shareholders the help and advice they need during times of financial distress and operational challenges."
If you are experiencing financial problems with your company, taking swift advice from a professional can make a huge difference to the ultimate outcome and future of the business. While taking this step may be daunting, rest assured, it is the best thing you can do for your company, your employees, and yourself as company director.
Take Our Free 60 Second Test
Get an instant understanding of your:
Debt and Asset Position
Formal Insolvency Options
Next steps
Plus much more ...
Start The 60 Second Test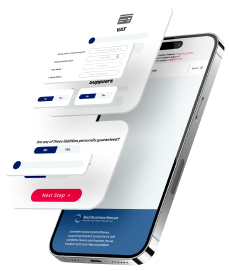 Dean and his team at the Rochdale office have decades worth of experience assisting company directors with all manner of financial and operational challenges, and regardless of how bad you feel your situation may be, there is nothing they haven't seen before.
In some cases, a period of financial uncertainty represents nothing more than a temporary blip which can be quickly overcome. In other instances, however, expert intervention will be needed to help stem losses, protect creditors, and give the company a fighting chance of survival.
If this is the case, there are a range of formal and informal insolvency solutions which can be used to help. As licensed insolvency practitioners, we are qualified to talk you through the options available, suggest the solution which is most appropriate to your circumstances, and be formally appointed to take your company through the chosen procedure.
Get in touch
Don't Worry - There are thousands of other company directors going through the same process. No matter what position you are in and need looking for options, speak to a member of the Real Business Rescue team. It's Free & Confidential. Get in touch with your nearest office today on 01706 892 402
Depending on your company's current position as well as your future plans for the business, we will explore the options open to you. These may involve a CVA which functions as a formal and legally-binding payment plan between an indebted company and its creditors, a process of company administration which allows for extensive restructuring, refinancing, and streamlining, or securing an appropriate channel of funding to plug any cash flow gaps.
In some instances, turning the business around is simply not possible, particularly if the company's debts have spiralled out of control or trade has significantly reduced.  When closure is the only option, we can talk you through the liquidation process and explain what this will mean for you, your company, your creditors, and your employees. We can act as liquidators and handle the whole process for you including liaising with creditors, HMRC, and Companies House.
Whether you are looking to save or close your business, or if you would simply like more advice on your options, you can arrange a free no-obligation consultation at the Rochdale office with Dean.