Liquidation and Business Rescue Advice in Slough
Licensed insolvency practitioners and liquidators in Slough offering advice on corporate and personal insolvency.
"Welcome to the Slough office of Real Business Rescue. I'm Julie Palmer, a business rescue and recovery expert. My team and I stand ready to help if your company is facing an uncertain future due to financial distress of any kind."
Take Our Free 60 Second Test
Get an instant understanding of your:
Debt and Asset Position
Formal Insolvency Options
Next steps
Plus much more ...
Start The 60 Second Test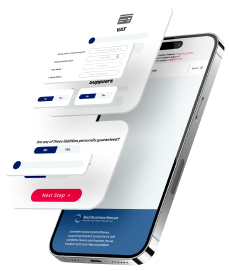 Real Business Rescue is the UK's leading provider of advice and support to company directors whose businesses are struggling or unable to remain solvent. Our team in Slough is comprised of highly experienced insolvency practitioners and genuine experts in the field. We work very closely with individual directors and management teams to help them understand their options with complete clarity and to make what will often be very tough but important decisions with confidence.
We can provide solutions for the situation your business may be in. By completing a financial assessment of your company, we can decide the most appropriate course of action to take. We could place your company into administration, or help form a Time To Pay Arrangement with HMRC if you require support repaying tax debts. Alternatively, we can look into considerations of company closure by way of liquidation where the company can not be rescued. If your limited company is solvent and has reached the end of its purpose, we can help bring it to a close through a Member's Voluntary Liquidation (MVL).
Get in touch
Don't Worry - There are thousands of other company directors going through the same process. No matter what position you are in and need looking for options, speak to a member of the Real Business Rescue team. It's Free & Confidential. Get in touch with your nearest office today on 01753 601 390
It is always our aim to provide advice and information in a way that is jargon-free and easy to understand. Having been supporting directors in dealing with corporate insolvency and financial crisis situations for more than three decades, we understand just how challenging it can be and how important it is to have the right advice available at key moments.
If you are seeking an efficient exit strategy or restructuring advice, Real Business Rescue are the experts in helping small to medium enterprises in all areas surrounding financial distress  and possible insolvency. We are also able to service the needs of larger businesses, such as global enterprises and AIM-listed companies. We offer a suite of advisory services ranging from contingency planning, crisis management, and debt advisory.