Liquidation and Business Rescue Advice in Swindon
"Welcome to the Swindon office of Real Business Rescue. I'm Julie Palmer, a corporate recovery specialist and regional managing partner for the company. Contact myself or a member of my team to find out how we can help you."
Take Our Free 60 Second Test
Get an instant understanding of your:
Debt and Asset Position
Formal Insolvency Options
Next steps
Plus much more ...
Start The 60 Second Test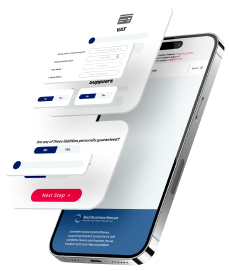 Real Business Rescue has a strong presence across southern England and our Swindon office is an important part of the services we offer across the region. We are the UK's leading group of licensed insolvency practitioners and corporate recovery specialists, with a wealth of expertise.
Our work involves advising on large-scale corporate insolvencies, closure options such as company liquidations, and rescue strategies such as administration, as well as supporting company directors who are facing serious financial difficulties. Our ethos as a service provider is that no issue is too great or too small to take seriously or to approach with confidence and a sense of perspective. There is little that we haven't seen or advised upon before and we are exceptionally well-placed to advise you, whatever your issues may be.
Get in touch
Whether you are thinking about closing your company, looking at your restructuring and refinancing options, or need advice on dealing with your creditors, your local Real Business Rescue office is here to help. Get in touch with your nearest office today on 01793 469 596
It isn't easy for a company director to pick up the phone and seek out assistance but doing so can be a very important step towards a brighter and more sustainable future. To arrange a consultation with one of our experts in Swindon, start by calling our director helpline on 01793 469 596. Or, you can access our free online 60 second test to receive a business review and assess your situation.