Liquidation and Business Rescue Advice in Truro
"I'm Scott Kippax and I manage the Truro office of Real Business Rescue. Together with my colleagues, we can provide actionable help and guidance to companies facing financial distress."
The Truro office is headed up by Scott Kippax, licensed insolvency practitioner and director at Real Business Rescue. With over 20 years' experience helping company directors navigate through the toughest times, Scott is able to deliver the expert help and advice you need if your company is experiencing financial distress.
Take Our Free 60 Second Test
Get an instant understanding of your:
Debt and Asset Position
Formal Insolvency Options
Next steps
Plus much more ...
Start The 60 Second Test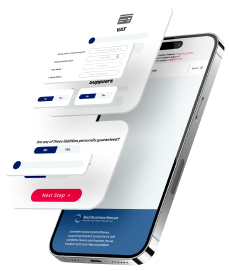 Supported by a talented team of insolvency professionals, Scott is committed to providing directors and shareholders with sound advice and a robust, yet flexible plan to give their company the very best chance of survival.
Regardless of the issues which you are currently facing, we can help. It may seem as though your problems are insurmountable, yet if you take advice early, there are a range of formal business rescue and recovery options which can be put into place to help your company turn around its fortunes. This may involve entering into negotiations with creditors to agree on an affordable payment plan, seeking additional funding to boost cash flow, or placing the company into administration to maximise your chances of recovery.
Depending on the financial situation your company is in, sometimes it is not always possible to rescue the business. If this is the case, there are alternative solutions we can advise you on including closing your company by a Creditor's Voluntary Liquidation. We understand each situation is different, and our licensed insolvency practitioners will support you in finding the most appropriate course of action.
Get in touch
Don't Worry - There are thousands of other company directors going through the same process. No matter what position you are in and need looking for options, speak to a member of the Real Business Rescue team. It's Free & Confidential. Get in touch with your nearest office today on 01872 470 000
Alongside helping companies in acute financial distress, at Real Business Rescue, we are also offer a comprehensive suite of advisory options including debt advisory solutions, commercial financing, corporate simplification and streamlining, as well as corporate finance on both buy and sell side.
From their office in Truro, Scott and his team serve businesses in Cornwall, as well as the wider South West area. Our Truro office forms part of a nationwide network of offices that covers the length and breadth of the UK. It is this unparalleled coverage which allows us to provide a genuine personalised service to each and every company we speak to. With Real Business Rescue, you are never far from expert help and advice.