Liquidation and Business Rescue Advice in Wembley
"Welcome to Real Business Rescue, and welcome to the Wembley office. I'm Jeremy Karr, a licensed insolvency practitioner and Partner at Real Business Rescue."
Our services is based on providing details information and clear insight on the key issues around insolvency and liquidation. We have many years of experience...
Take Our Free 60 Second Test
Get an instant understanding of your:
Debt and Asset Position
Formal Insolvency Options
Next steps
Plus much more ...
Start The 60 Second Test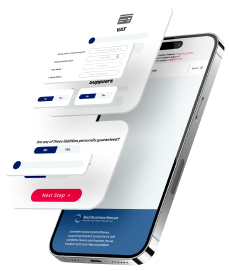 Our Wembley office forms part of our nationwide network of Real Business Rescue offices, which covers the entirety of the UK. All offices are staffed with some of the most skilled and knowledgeable insolvency practitioners and business rescue experts in the country, including at our Wembley location.
Jeremy Karr, leads the team at our Wembley office, and has a huge amount of experience in dealing with financially distressed limited companies and their directors/shareholders. Alongside his team of expert insolvency and business turnaround professionals, Jeremy is committed to helping company directors navigate their way through the challenges they are facing.
Although there is a solution out there for all distressed companies, regardless of how complicated or deep their financial worries go, those businesses which seek professional insolvency advice at the first signs of distress often have a greater number of options at their disposal. We offer all directors a no-obligation consultation via our Wembley office, during which you can discuss the challenges your company is facing and begin to learn more about the possible routes out of the situation your company has found itself in.
Get in touch
Don't Worry - There are thousands of other company directors going through the same process. No matter what position you are in and need looking for options, speak to a member of the Real Business Rescue team. It's Free & Confidential. Get in touch with your nearest office today on 020 3282 6546
There are a whole host of business rescue and recovery options, ranging from a Company Voluntary Arrangement (CVA) which allows for a legally-binding repayment plan to be agreed with outstanding creditors, administration which gives a company breathing space and protection from creditors while the company is restructured, through to less formal options such as additional funding being brought into the business through a commercial finance arrangement.
Should the company's financial problems have taken it beyond a place where a turnaround can reasonably be expected to be successful, we can instead discuss what placing the company into a Company Voluntary Liquidation (CVL) will mean for yourself, your company, as well as its creditors and employees.