How to rescue a company that is approaching insolvency
If your limited company is approaching insolvency as it is experiencing cash flow problems, can't afford debt repayments and has poor credit - act now. A licensed insolvency practitioner is well positioned to review outgoings, streamline company operations and recommend a suitable insolvency procedure.
Business Falling Apart? Learn How to Pull it Back Together with these 7 Useful Tips
"My business is in serious debt and unless something is done soon it is probably going under. What can I do to get things back in order and recover from this mountain of debt?"
When you have insufficient cash flow, business is going down, and the cost of operating is going up, it can seem like everything is falling apart around you. However, with a bit of resolve, determination, and research it is in fact possible turn things around at the last moment. Take the following 7 steps and you should be on your way to reassembling the rubble that was once your business:
60 Second Test Find Your Nearest Office
Step 1 – Assess and Analyse the Situation
This initial step would involve having a meeting with the managers and directors of your company, or your accountant, and analysing where exactly the business is spending its money, how much debt it has, and why it is failing.
Step 2 – Start Researching Business Restructuring Techniques
Become knowledgeable on all aspects of debt management, planning, and consolidation. Utilise any software or methodologies you have access to and devise a solid plan that is backed by logic and mathematics. Fortunately, if you're reading this page then you're already on the right track.
Step 3 – Liquidate Any Unessential Assets
Do you have any equipment, inventory, tools, company vehicles, real estate, or any other property or assets that are not essential to the continuity of your company? If so, then sell them all as soon as possible either in an auction or in the open market. The funds raised through a partial liquidation of company assets can be used to get out of debt and/or invest in promising opportunities.
Step 4 – Terminate Any Unnecessary Employee or Supplier Contracts/Relationships
If you're paying your employees or suppliers too much each month this could be a significant resource draining problem that needs to be solved quickly. If you can do without the product or service the supplier/employee is providing then save the money and put it towards debt repayments or investments.
Step 5 – Consider Financing Options
Even if you have poor credit you may be able to use assets as leverage in obtaining a secured loan. If your clients have a reputable history of paying on time but you can't afford to wait until they pay, you could apply for invoice discounting or factoring, which would allow you to convert your current sales ledger into a cash advance.
Step 6 – Examine Formal Insolvency Procedures
If you're unable to achieve success with independent negotiations and the aforementioned techniques,  then you may want to resort to initiating a formal insolvency procedure like an administration or a CVA. An administration is a process that prevents creditors from being able to take legal actions against your company while an IP acts as administrator to facilitate the rescue of the business. A CVA is a binding contract that would give you new repayment terms with lower monthly payments and potentially allow you to eliminate or revise employee/supplier contracts.
Step 7 – Rebuild the Business with Some of its Spare Parts
Hopefully this step will not be necessary for most of you, but if all else fails and it seems inevitable that creditors will take you to Court and put you out of business the best option may be to initiate an administration and arrange a pre-packaged administration sale. In a pre-packaged administration one or more of your company's directors would be allowed to purchase some of the assets of the business in a pre-arranged sale using their own personal funds. These assets could then be transferred to a newly formed company that is commonly referred to as a Phoenix Company.
If your company is in serious debt there may still be options that could help you facilitate a recovery. Call us today or chat with a professional to discuss your case and obtain free advice from our licensed insolvency practitioners.
Real Business Rescue are here to help
Still unsure whether liquidation is right for your company? Don't worry, the experts at Real Business Rescue are here to help. Our licensed insolvency practitioners will take the time to understand the problems your company is facing before recommending the best course of action going forward based on your own unique circumstances.
UK's Largest Liquidators
100+ Offices Nationwide
100% Confidential Advice
Supported 25,000+ Directors
Meet The Team
Team of Qualified Experts
Trusted team of experts on hand to assist
Meet The Team
Looking for immediate support?
Complete the below to get in touch
Free 60 Second Test
For Ltd Company Directors
Get An Instant Understanding Of Your:
Debt and Asset Position
Director and Liability Review
Next Steps
Plus much more ...
Real Business Rescue Recommended
Next Steps
We provide free confidential advice with absolutely no obligation.
Our expert and non-judgemental team are ready to assist directors and stakeholders today.
60 Second Test
---
Understand your company's position and learn more about the options available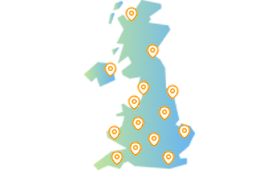 Office Locator
---
Find your nearest office - we have more than 100 across the UK. Remote Video Meetings are also available.
Contact Us Today
---
Free, confidential, and trusted advice for company directors across the UK.