CVAs: Understanding the advantages
What are the advantages of a Company Voluntary Arrangement (CVA)?
Once it has been established that a Company Voluntary Arrangement would be the best course of action for a company, future cash flows will need to be produced in order to establish that a CVA will be viable. There are many more advantages to a CVA than disadvantages when a company is in trouble, which is why so many companies in the UK pursue Company Voluntary Arrangements to continue trading. Here are what most professionals consider to be the main advantages to a CVA.
Take Our Free 60 Second Test
Get an instant understanding of your:
Debt and Asset Position
Formal Insolvency Options
Next steps
Plus much more ...
Start The 60 Second Test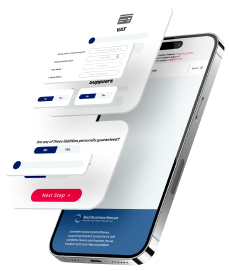 Advantage #1 – Continue Trading
As noted, the biggest advantage is that a CVA allows a company to continue trading. Even if a creditor has advertised a petition against the company. Since bank accounts are often frozen upon the advertisement of a creditor's petition, the adjournment can also help to obtain a validation order so that banks can reopen accounts and business can continue as usual.
Advantage #2 – Maintaining Control
Unlike other options when a company is insolvent, a CVA can allow the directors/owners to continue trading whilst maintaining control of the company. There will be no investigation into the conduct of the directors under a CVA so that the company is free to go on about its daily business whilst restructuring and trading. This is vital in many specialised industries because no one knows that business better than the experts, the directors and/or owner.
Corporate Restructuring Options
When a company is in difficulty, sometimes a process of financial and/or operational restructuring is needed. From CVAs through to Administration, there are a range of rescue and recovery options to help you get back on track.
Learn more about restructuring by calling our team -  0800 644 6080
60 Second Test Find Your Nearest Office
Advantage #3 – Freezes Interest and Charges
Very often companies choose CVA's because it allows them to keep certain contracts and accreditations which would be difficult to transfer to a different company for example, an electrical contractors certification, HGV licenses etc.
Advantage #4 – Knowing exactly where you are
When running a business, structure is vital and this holds true of the CVA process as well. Once the actual process begins, everything happens within a predefined period of time. For example, the Company Voluntary Arrangement will usually be a three or five year repayment plan although it can be even more flexible, it is based on a financial forecast. Of course, if the company exceeds revenue forecasted then the payments may be increased, but at the very least, directors know how much needs to be paid and within what time constraints. The truth is, everyone functions better when they know what they are dealing with.
Can't pay CBILS or Bounce Back Loan?
Don't worry - there are thousands of other company directors in the same position. If you are struggling to keep up with your Covid loan repayments, speak to a member of the Real Business Rescue team to discuss your options. It's Free & Confidential.
The team are available now -  0800 644 6080
Advantage #5 – Terminating Leases and/or Contracts
Here is one of the most obscure advantages of a CVA because it isn't quite specific in the 'Rules' as government was quite vague on this account, but case law from the mid 1990's is quite clear on how and when leases and contracts can be terminated. A good number of people falsely believe that they cannot terminate a contract, lease, supply contract or even an employment contract when trying to cut costs under a CVA. This is not true! A good IP or business rescue professional can cite case law such as Cancol Ltd (1995) BCC 1133 in which it was decided that the term creditor was indeed broad enough to include landlords.
Advantage #6 – Reduction of Debt Owed
There is a huge amount of misunderstanding centred on reduction of debt as well, but a well structured CVA can help alleviate some of these notions. First of all, many companies come to Real Business Rescue thinking that they will not be extended credit after paying a percentage in the pound established in the CVA creditors' meeting. This is simply not true. Bear in mind that although a business' suppliers may not be happy about accepting less than is owed them, they may need the business just as much as you need their supplies! In most cases, we have found that often suppliers are more than willing to continue doing business with companies undergoing a CVA, although they may ask for pro-forma or cash on delivery payment terms.
Advantage #7 – Allows for Restructuring of Business Model
Not only can a Company Voluntary Arrangement 'allow you time' to restructure your business model to begin making a profit again, but directors will also have the added benefit of a professional business rescue team at their disposal to help them formulate a viable plan. This is perhaps one of the most invaluable advantages to a CVA in that there is professional help restructuring your business model whilst you continue to do what you do best – run your day to day affairs.
Need to speak to someone?
If your company is struggling with unmanageable debts, squeezed cash flow, or an uncertain future, you are far from alone. We speak to company directors just like you every single day, and we are here to give you the help and advice you need.
Call our team today on 0800 644 6080
Advantage #8 – Improved Cashflow
Oddly enough, the fees for a CVA are not as high as one would think and believe it or not, much of that is picked up by the creditors. A well formulated voluntary arrangement can significantly increase cashflow in a number of ways, but one of the main focuses is to liaise with creditors to accept a percentage of what is owed over a longer period of time. You can imagine how this would work to free up money to be used as operating capital.
It is normal to have concerns when faced with insolvency, but in a great number of cases, a properly structured Company Voluntary Arrangement is the most advantageous plan of action to help a business continue trading. The initial process may be a bit stressful whilst all the negotiations are carried out on your behalf, but once the CVA is finalised and approved, you will find that it is less painful than you imagine. You keep control of your company throughout and in most cases a complete turnaround can be expected.
Real Business Rescue are here to help
Still unsure whether liquidation is right for your company? Don't worry, the experts at Real Business Rescue are here to help. Our licensed insolvency practitioners will take the time to understand the problems your company is facing before recommending the best course of action going forward based on your own unique circumstances.
UK's Largest Liquidators
100+ Offices Nationwide
100% Confidential Advice
Supported 25,000+ Directors
Meet The Team
Team of Qualified Experts
Trusted team of experts on hand to assist
Meet The Team
Looking for immediate support?
Complete the below to get in touch
Free 60 Second Test
For Ltd Company Directors
Get An Instant Understanding Of Your:
Debt and Asset Position
Director and Liability Review
Next Steps
Plus much more ...
Real Business Rescue Recommended
Next Steps
We provide free confidential advice with absolutely no obligation.
Our expert and non-judgemental team are ready to assist directors and stakeholders today.
60 Second Test
---
Understand your company's position and learn more about the options available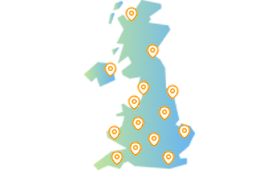 Office Locator
---
Find your nearest office - we have more than 100 across the UK. Remote Video Meetings are also available.
Contact Us Today
---
Free, confidential, and trusted advice for company directors across the UK.