COVID-19 help centre for businesses in distress
Our Coronavirus help centre is packed with advice for UK businesses struggling due to the effects of the pandemic. If your trade has been decimated and debts are rapidly increasing, we would encourage you to take early advice. COVID-19 has affected hundreds of thousands of businesses and you are not alone.
60 Second Test Find Your Nearest Office
Supporting company directors during COVID-19
Expert Help for Small Businesses During the Coronavirus Crisis
As businesses are left reeling in the wake of the continuing coronavirus crisis, our expert advisers are here to help you every step of the way. We have a skilled team of business rescue professionals across over 100 offices across the whole of the UK; no matter where in the country you are based, and regardless of the problems you are currently facing, we are here to help.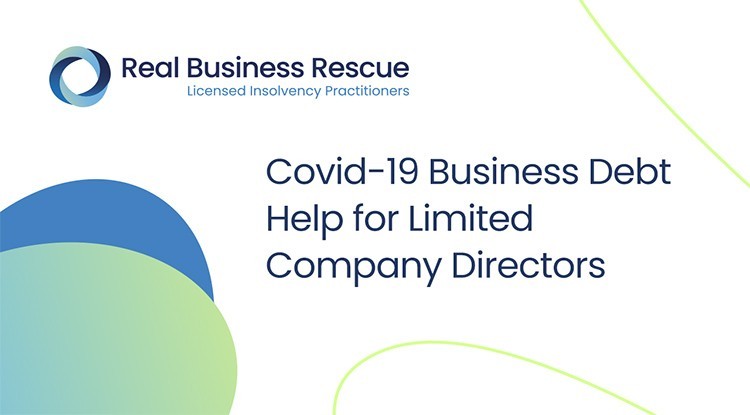 Free Business Review Find Your Nearest Office
As individuals and businesses up and down the country start to take tentative steps in a post-Coronavirus world, a feeling of great uncertainty can be felt. Despite lockdown restrictions easing it is clear that life as we knew it isn't going to return as quickly as many may have been hoping for.
Received a Bounce Back Loan?
Don't Worry - There are thousands of other company directors going through the same process. No matter what position you are in and need looking for options, speak to a member of the Real Business Rescue team. It's Free & Confidential.
The team are available now -  0800 644 6080
No one knows for sure how long the situation will continue, however, what is clear is that for many businesses, things will never be quite the same again. We understand the distress this level of uncertainty can cause. We have an expert team comprised of some of the finest and more experienced business rescue and recovery professionals in the country, and we are here to help you and your business.
We can suggest and implement practical steps to ease cash flow constraints in the short-term, as well as putting plans in place to protect your company's long-term prospects. Whether this is by negotiating with creditors, arranging a Time to Pay agreement with HMRC, or sourcing emergency funding, we have the skills and expertise to ensure your company is in the best position possible to ride out the storm.
Recovery may be a long process for some, but rest assured there are things that can be done right now to help and we are here to support and help your business through the challenging months and years ahead.
Here are some of the ways we can help.
General professional business advice – Being in unchartered territory you may not be sure what sort of help you need, you just know you need help. We are here to provide you with support and guidance encompassing the full spectrum of business rescue, recovery, and finance options. Our business rescue experts can calmly talk you through the variety of routes open to you and your company and suggest the most appropriate steps forward. Once a plan has been decided, we will be with you every step of the way, guiding you and your company through this challenging time.
Time to Pay arrangements and HMRC negotiation support – The existing Time to Pay (TTP) scheme has been extended in light of the Covid-19 crisis, meaning more businesses are being given additional time to settle their HMRC obligations. A TTP arrangement is essentially a payment plan with HMRC that allows for outstanding tax to be paid off through a series of affordable instalments across a set period of time. This could be a lifeline to businesses whose cash flow is likely to be strained for the foreseeable future. Successful negotiation is key in these situations and you may feel more comfortable enlisting the assistance of a professional to enter into these discussions on your behalf.  With years' of experiencing dealing with HMRC we can facilitate the negotiations with HMRC giving you the best chance possible of securing a TTP arrangement, giving you one less thing to worry about.
Raising additional finance –Many businesses will be in need of an injection of funds over the coming months as income is taking time to return to previous levels. We can assist with a variety of additional finance options including invoice factoring and discounting, traditional high street loans, asset finance, as well as more niche lending alternatives. We understand time is of the essence in these situations and once the need for funding becomes apparent it is imperative this is actioned in a timely manner. Using our established network of lenders we can source this funding swiftly, getting much-needed funds into your company so they can be put to immediate use.
Assisting with debtor collections – Our debtor collection team is on hand to help in your relations with debtors and assist with the collection of late debts if they have the potential to turn bad. We can advise on recovering commercial debts even those you may have already written off as uncollectable. At a time where every penny matters more than ever, maximising your debt collection activities should be a priority.
Personal guarantees and personal liability advice – Both limited company directors as well as sole traders could find themselves dealing with personal debt as business problems spill over into their personal life. Business owners may have dipped into personal funds  to keep their company afloat. As a limited company director you may also find personal guarantees that you previously provided as security for an existing loan are called in if your company is not in a position to make the required payments. When you are doing your upmost to keep your company afloat financially, the last thing you need is your personal financial position being threatened. 
Company Restructuring – There may come a time when you need to consider undertaking a process of restructuring to your company in order to save the business as a whole. This may involve a reorganisation of its operating structure including closing down any unprofitable arms of the business. We can advise on a range of restructuring options from placing the company into administration while a strategy is formulated, or implementing a Company Voluntary Arrangement (CVA) in order to restructure existing debts and liabilities while allowing the business to continue trading.
Redundancy claim advice – We understand you are likely to be concerned about your staff and how this situation may affect them if matters do not improve in the near future. We can direct you to a specialist redundancy claims company who can offer redundancy advice for both your employees and yourself.
R&D tax credits – It is wise to look at all avenues of increasing the money coming into your business when cash flow is tight; one of these ways is seeing if you qualify for R&D tax credits. R&D tax relief is available to a whole host of businesses including both SMEs and large corporations from almost all sectors and industries. We can assess your eligibility for Research and Development (R&D) tax credits, and if your business is entitled then this could be a quick way of getting cash back to your company.
If your company is experiencing financial distress due to the coronavirus pandemic, there are helplines set up to support you during this time.
Need to speak to someone?
If your company is struggling with unmanageable debts, squeezed cash flow, or an uncertain future, you are far from alone. We speak to company directors just like you every single day, and we are here to give you the help and advice you need.
Call our team today on 0800 644 6080
Free business rescue and recovery advice from Real Business Rescue.
If you would like specialist advice on any aspect of business rescue, turnaround, or possible recovery methods, the experts at Real Business Rescue are here to provide free advice and support. For a free confidential discussion with one of our experts advisers call us today.
You can also set up a meeting with one of our team of experts where we will be able to talk you through your company's position and develop a strategy for the future. These are uncertain times, but no matter what the future holds for your company, we are here to help you through the challenges you face.
There is also a dedicated support page for small businesses on the government's website which can be viewed here.
Contact the RBR Team Today
---
Free download
Free Insolvency Report
Claim Your Free Business Review
All UK sectors are experiencing specific challenges at present, particularly in light of the Covid-19 pandemic. Find out how your sector is performing here.
Simply search your Limited Company Name or Company Number
Please select your company from the list below:
We will also check if you're eligible for Director Redundancy
Next Steps
We provide free confidential advice with absolutely no obligation.
Our expert and non-judgemental team are ready to assist directors and stakeholders today.
Free Business Review
---
Claim your Free Business Review to understand what options are available to you.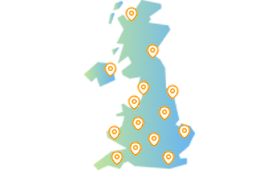 Office Locator
---
Find your nearest office - we have more than 100 across the UK. Remote Video Meetings are also available.
Contact Us Today
---
Free, confidential, and trusted advice for company directors across the UK.