Liquidation and Business Rescue Advice in Bury St Edmunds
"Hello! Welcome to the Bury St Edmonds office of Real Business Rescue. My name is Julie Palmer and I lead the team at the Bury St Edmonds office. We are here to provide expert help and advice to company directors, as well as sole traders, experiencing financial distress, cash flow worries, and HMRC arrears."
From our Bury St Edmonds office, Julie and her team support small business owners, sole traders, as well as large corporations deal with all manner of company financial distress. Julie is a hugely experienced fully licensed insolvency practitioner, and when it comes to company insolvency, there is very little she hasn't seen before. No matter how bad you believe your situation is, rest assured, there is a solution out there which can help.
Take Our Free 60 Second Test
Get an instant understanding of your:
Debt and Asset Position
Formal Insolvency Options
Next steps
Plus much more ...
Start The 60 Second Test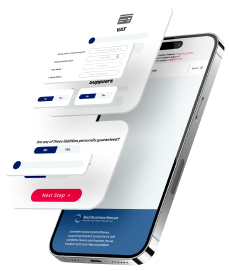 Every company experiences financial distress in its own way; however, common warning signs are cash flow becoming restricted, company debts rising, and falling into arrears with creditors. Regardless of the problems you are facing, Julie and her team are here to help.
Julie and her team are here to assist you with finding the right insolvency solution. Whether that may be attempting business recovery procedures if your business is deemed viable for restructuring by administration, or arranging a debt repayment plan such as a Time To Pay (TTP) Arrangement with the HMRC for tax debts. Alternately, we can help you with liquidating your company if unlikely to be rescued through restructuring procedures.
Get in touch
Don't Worry - There are thousands of other company directors going through the same process. No matter what position you are in and need looking for options, speak to a member of the Real Business Rescue team. It's Free & Confidential. Get in touch with your nearest office today on 01284 794 105
Seeking timely help and advice during the early signs of financial distress, rather than letting the situation worsen, can make all the difference when it comes to rescuing your business. When a company begins to experience financial problems, the situation can quickly escalate making the turnaround process all the more difficult. The sooner you obtain advice, the more options will be open to you. At Real Business Rescue, we offer all company directors free no-obligation initial consultation where we can explain the various options which exist.
The most appropriate strategy for your business will depend on a range of factors including its level of debt, its ability to repay the money it owes, as well as the likely future viability of the business as a trading entity. This may involve entering into negotiations with creditors to reduce your monthly repayments, a restructuring of the company's financial and operational structure, or perhaps obtaining a reliable channel of external funding to immediately ease the pressure on cash flow.