Liquidation and Business Rescue Advice in Huntingdon
"Hello, I'm, Julie Palmer, Partner at Real Business Rescue. Welcome to our Huntingdon office where together with my colleagues, I am here to provide expert business rescue and recovery advice to company directors and shareholders alike."
From our office in Huntington, Julie and his team of insolvency and commercial funding specialists, provide expert help and guidance to limited company directors who are facing matters of financial distress, company debt, and squeezed cash flow.
Take Our Free 60 Second Test
Get an instant understanding of your:
Debt and Asset Position
Formal Insolvency Options
Next steps
Plus much more ...
Start The 60 Second Test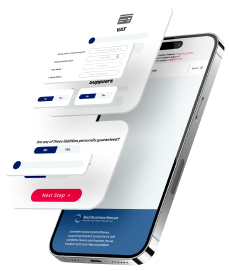 When it comes to business distress, this can be experienced in a variety of forms. For many, the first signs are a tightening of poor cash flow, others will begin to notice outgoings and overheads are increased to an unsustainable level, while some will witness a general decline in demand for the company's products and/or services.
Regardless of how financial or operational distress manifests itself, the important thing is to enlist the help of a licensed insolvency professional at the earliest possible opportunity. Once your business becomes insolvent, it is a legal obligation that you take steps to prioritise the interests of your creditors over your business; taking professional insolvency advice demonstrates your desire to do just this.
Get in touch
Don't Worry - There are thousands of other company directors going through the same process. No matter what position you are in and need looking for options, speak to a member of the Real Business Rescue team. It's Free & Confidential. Get in touch with your nearest office today on 01480 367 824
Many businesses can be saved if swift action is taken. This may require finances or operations to be restructured, entering into negotiations with creditors to arrange a legally-binding repayment plan such as a Company Voluntary Arrangement (CVA), or placing the company into administration to allow for additional time and breathing space.
If it is decided that the company cannot be saved, we can talk you through the possibility of placing the company into liquidation and what this will mean for your business, your employees, and also your creditors.