Liquidation and Business Rescue Advice in Colchester
Licensed insolvency practitioners and liquidators in Colchester offering advice on corporate and personal insolvency.
"Hi, I'm Lloyd Biscoe, a partner at Real Business Rescue. I'd like to welcome you to our office here in Colchester. Our resident team helps companies and directors across the region to deal confidently with business rescue or insolvency situations. Call us directly to find out how we can help you."
Take Our Free 60 Second Test
Get an instant understanding of your:
Debt and Asset Position
Formal Insolvency Options
Next steps
Plus much more ...
Start The 60 Second Test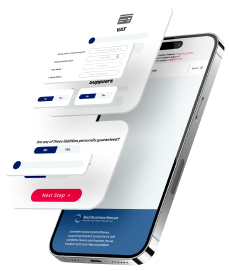 Real Business Rescue supports companies across the country in getting to grips with circumstances of corporate financial distress. We support company directors and management teams in understanding their options and guide them in making the right decisions for the future.
Our clients range from small scale operations through to much larger businesses with hundreds or even thousands of employees. The purpose of our services is to deliver comprehensive information and advice on the most fundamental considerations if your business is faced with a financial crisis.
In some circumstances, it may be necessary to close your limited company and we offer a variety of services to support this. Where the business seems liable and has potential for restructuring, we offer company rescue procedures such as a Company Voluntary Arrangement (CVA) which finds a solution to repay business debts over a period of time.
Get in touch
Whether you are thinking about closing your company, looking at your restructuring and refinancing options, or need advice on dealing with your creditors, your local Real Business Rescue office is here to help. Get in touch with your nearest office today on 01206 205 641
The calibre of our advisory services is unrivalled in the UK and we are able to draw upon a huge wealth of expertise and relevant experience in the field. Indeed, we've been supporting directors whose companies are in financial trouble for more than 30 years.
If you'd like to arrange a consultation with one of our experts simply call your nearest Real Business Rescue office directly. We'll always be happy to help and we can meet at a place and time of your choosing, whether that's in Colchester or anywhere else.