Liquidation and Business Rescue Advice in Peterborough
"My name's Gareth Rusling, a partner at Real Business Rescue, and I'd like to welcome you to our Peterborough office. We're here to provide comprehensive guidance and support to directors of companies in financial distress. Call us directly any time and we'll be happy to help."
There are teams of hugely dedicated and highly experienced licensed insolvency practitioners and business recovery experts representing Real Business Rescue throughout the UK. Indeed, we are the country's leading provider of these services and we work with hundreds of businesses across all industry sectors.
Take Our Free 60 Second Test
Get an instant understanding of your:
Debt and Asset Position
Formal Insolvency Options
Next steps
Plus much more ...
Start The 60 Second Test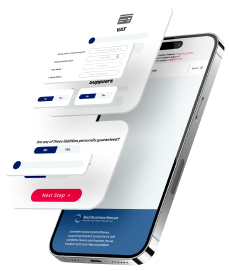 Real Business Rescue has more than 30 years of experience in providing valuable advice and support. We've built an extensive network across the country on the basis of outstanding expertise and a commitment to providing the clearest possible advice to each and every one of our clients. We work very closely with company directors and other stakeholders from businesses of all sizes.
Our expert team have years of experience and will be able to guide you through the best liquidation advice if you may need to close your insolvent limited company. Or, if you are solvent and intend to bring an end to your business we can support you through a Member's Voluntary Liquidation process (MVL). There a multiple solutions we are here to guide you through, and help decide which is the right one for your company.
Get in touch
Don't Worry - There are thousands of other company directors going through the same process. No matter what position you are in and need looking for options, speak to a member of the Real Business Rescue team. It's Free & Confidential. Get in touch with your nearest office today on 01733 459 543
You can arrange an initial consultation with one of our team members here in Peterborough any time by calling our office directly. We'll be happy to help and we can meet you at any location that works for you, including at your home or at your workplace if it's convenient.