Liquidation and Business Rescue Advice in Cleckheaton
"Hello and welcome to the Cleckheaton office of Real Business Rescue. My name is Jason Ainge and I am a licensed insolvency practitioner and director at Real Business Rescue. My team and I are here to help you and your company deal with matters of financial distress and operational challenges."
At Real Business Rescue we a firm of licensed insolvency practitioners operating across all areas of the UK. Our Cleckheaton branch is part of this nationwide network which has a strong presence across West Yorkshire with offices in Bradford and Halifax.
Take Our Free 60 Second Test
Get an instant understanding of your:
Debt and Asset Position
Formal Insolvency Options
Next steps
Plus much more ...
Start The 60 Second Test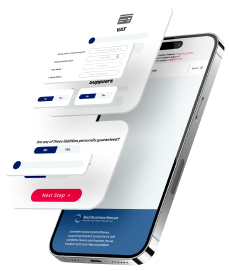 Whether you are a limited company director or operate as a self-employed sole trader, if your business is experiencing financial worries, we are here to help. Jason and his team are hugely experienced, and have assisted countless company directors and individuals with a whole host of financial problems over the years. No matter how serious you believe your company's problems are, there is very little Jason and his colleagues haven't seen before.
Whether your company has been financially distressed for some time, or whether the problems you are experiencing have only recently started, there is a solution out there and we are here to help you identify the most appropriate course of action.
If you company is struggling to maintain its outgoing, we may have to undertake negotiations with creditors on your behalf to come to a mutually agreeable yet affordable payment plan. Alternatively threats of legal action may have to be stemmed by placing the company into administration while a route forward is plotted.
Received a Bounce Back Loan?
Don't Worry - There are thousands of other company directors going through the same process. No matter what position you are in and need looking for options, speak to a member of the Real Business Rescue team. It's Free & Confidential. The team are available now -  0800 644 6080
Other companies may require the specialist advisory services offered by RBR Advisory if additional funding is required, or if extensive streamlining or operational simplification needs to take place.
Our Cleckheaton office is also able to help sole traders dealing with personal financial worries caused as a result of their business. We can advise on personal insolvency processes including Individual Voluntary Arrangements (IVAs) and bankruptcy and explain what these will mean for yourself as well as your business.
Whatever your situation, Real Business Rescue are here to help. Call our advisers today to arrange an appointment at the Cleckheaton office with Jason and his team, and take the first steps towards a solution.