Insolvency practitioners and liquidators in Halifax
"I'm Jason Ainge and I lead the Real Business Rescue team at the Halifax office. My team and I have assisted countless companies across the area in dealing with their financial worries and operational concerns. No matter what problems your company is facing, we are here to help."
From Real Business Rescue's Halifax office, Jason and his team are committed to providing company directors and their shareholders with the expert help and advice needed when a company is experiencing financial concerns.
Take Our Free 60 Second Test
Get an instant understanding of your:
Debt and Asset Position
Formal Insolvency Options
Next steps
Plus much more ...
Start The 60 Second Test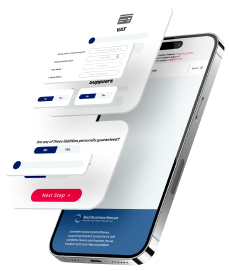 With over 20 years' insolvency experience, there is little Jason hasn't seen before. Whether your cash flow is becoming increasingly squeezed, you are concerned about escalating debts and falling income, or you are simply struggling to see how your company can get through its current problems, help is at hand.
While it is an unenviable position to be in, the reality is that many companies will experience financial problems at some point during their lives. The important thing to remember is that this does not always mean the company is a lost cause and beyond rescue. In fact, there are a range of rescue procedures, such as company administration, which can be put in place to help turn around the fortunes of a financially distressed business and help get it back on a more secure financial foundation. In the situation you may be seeking options to close your limited company, we can offer liquidation advice for both solvent and insolvent businesses.
Get in touch
Whether you are thinking about closing your company, looking at your restructuring and refinancing options, or need advice on dealing with your creditors, your local Real Business Rescue office is here to help. Get in touch with your nearest office today on 01422 861 495
At Real Business Rescue, our licensed insolvency practitioners and business turnaround experts are able to explore all of these options for you, ensuring you are making the very best decision for your company during this stressful time.
Jason and his team will take the time to understand your situation, getting to the root of the problems which has caused your current situation, before carefully explaining the options available to your company. Your appointed adviser will then map out the most suitable route forward for your business depending on its chances of ongoing viability as well as your desire to continue trading.