Liquidation and Business Rescue Advice in Harrogate
"Welcome to the Harrogate office of Real Business Rescue. I'm Dave Broadbent, a licensed insolvency practitioner, and Partner at Real Business Rescue. My team and I are here to help company directors and sole traders facing financial distress."
Real Business Rescue's Harrogate office is headed up by Dave Broadbent, a hugely experienced licensed insolvency practitioner with almost 25 years' experience. During his time in the industry, Dave has helped countless company directors and sole traders, from across a wide variety of sectors, navigate their way through all manners of business distress situations.
Take Our Free 60 Second Test
Get an instant understanding of your:
Debt and Asset Position
Formal Insolvency Options
Next steps
Plus much more ...
Start The 60 Second Test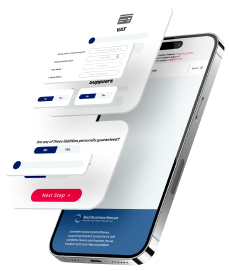 Dave is supported in his work by a team of highly experienced and knowledgeable insolvency experts, committed to providing realistic and actionable advice to directors of financially compromised companies.
Turning around a distressed company comes in many forms, and thanks to the range of business rescue and recovery solutions which exist, it is likely that one of these will be able to be used to help your business get back on its feet. Much of this depends on the financial state of your company, the viability of the business going forwards, as well as the appetite of creditors to enter into negotiations.
Get in touch
Don't Worry - There are thousands of other company directors going through the same process. No matter what position you are in and need looking for options, speak to a member of the Real Business Rescue team. It's Free & Confidential. Get in touch with your nearest office today on 01423 895 791
Possible solutions may include a Company Voluntary Arrangement (CVA), administration, or even a liquidation procedure if the problems of the company have taken it past the point of rescue or creditors are unwilling to compromise. A licensed insolvency practitioner will be able to talk you through these options and identify which one, if any, is the most appropriate one for your company, taking into account its current position and your future aspirations for the business.
From our Harrogate office we can also assist sole traders in matters of personal insolvency and help arrange processes such as Individual Voluntary Arrangements (IVAs) and declaring bankruptcy.