Liquidation and Business Rescue Advice in High Wycombe
"Hello and welcome to the High Wycombe office of Real Business Rescue. My name is Yiannis Koumettou and I am a licensed insolvency practitioner as well as a Partner at Real Business Rescue."
Real Business Rescue are a firm of licensed insolvency practitioners, and we operate across the length and breadth of the UK. Our High Wycombe office is just one of a nationwide network around the UK.
Take Our Free 60 Second Test
Get an instant understanding of your:
Debt and Asset Position
Formal Insolvency Options
Next steps
Plus much more ...
Start The 60 Second Test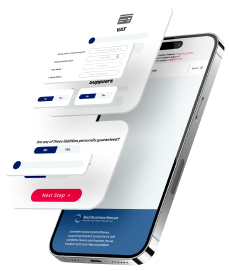 Headed up by Yiannis Koumettou, licensed insolvency practitioner, the highly experienced team are here to help you and your company navigate whatever challenges you may be facing. No matter how serious you believe your company's problems are, rest assured that there is a solution out there which can help.
Regardless of whether your company has encountered operational and financial challenges recently, or whether the signs have been there for some time, we are here to help you understand your options when it comes to business restructuring and turnaround, as well as identifying the most appropriate course of action. We will help put a tailored plan in place, which is robust yet flexible, as well as manageable and sustainable based on your company's needs and resources.
Get in touch
Don't Worry - There are thousands of other company directors going through the same process. No matter what position you are in and need looking for options, speak to a member of the Real Business Rescue team. It's Free & Confidential. Get in touch with your nearest office today on 01494 611 532
We can enter into negotiations with creditors on your behalf to come to a mutually-agreeable way of repaying what you owe. This can be done on an informal basis, or alternatively it can be solidified using a formal insolvency arrangement known as a CVA if this is required. We can also discuss ways of raising additional finance for the company in order to ease cash flow worries, or if the company is beyond the point of rescue, we can explain how liquidation could be the most appropriate step and what this would mean for your company, your employees, and your creditors.