Liquidation and Business Rescue Advice in Altrincham
"I'm Chris Lawton and lead Real Business Rescue's Altrincham office. Along with my team of corporate rescue and recovery professionals, we provide expert help and advice to company directors and shareholders during times of financial distress."
Our Altrincham office is headed up by Chris Lawton, a chartered accountant, licensed insolvency practitioner, and Partner at Real Business Rescue. Chris is assisted by an experienced team of insolvency and turnaround professional, all committed to helping distressed company directors understand their options during times of financial difficulty.
Take Our Free 60 Second Test
Get an instant understanding of your:
Debt and Asset Position
Formal Insolvency Options
Next steps
Plus much more ...
Start The 60 Second Test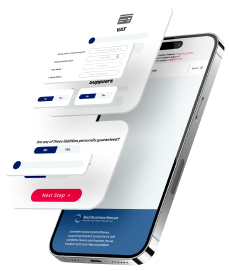 Chris and his team work tirelessly with financially distressed businesses in Altrincham and across the Greater Manchester area. We help companies facing cash flow concerns, spiralling debts and other outgoings, as well as those dealing with threats of legal action from disgruntled creditors.
Regardless of how your company is experiencing financial challenges, there are a number of business rescue and recovery options which can help bring your company back from the financial brink. For some businesses this could entail entering into informal discussions with creditors to arrange a more affordable repayment plan, while others may require the security of a legally-binding Company Voluntary Arrangement (CVA). Placing the company into administration may be considered if the business is facing litigation or if more extensive restructuring is needed to secure the future of the company.
Get in touch
Whether you are thinking about closing your company, looking at your restructuring and refinancing options, or need advice on dealing with your creditors, your local Real Business Rescue office is here to help. Get in touch with your nearest office today on 0161 951 6930
Our licensed insolvency practitioners can also recommend liquidation if it is determined that the company cannot be saved and creditors need to be protected from additional losses. While this may not be the outcome you want, in some instances, it is the most appropriate step to take in order to resolve your company's problems.