Liquidation and Business Rescue Advice in Brentwood
"Welcome to the Brentwood office. I'm Jamie Taylor, a licensed insolvency practitioner and Partner at Real Business Rescue. I lead the team at the Brentwood office, and myself and my colleagues are here to provide expert help and advice to directors and sole traders experiencing financial distress."
From Real Business Rescue's Brentwood office, Jamie and his colleagues are committed to advising limited company directors, their shareholders, as well as self-employed sole traders, with sound and actionable advice in matters of company distress and impending insolvency.
Take Our Free 60 Second Test
Get an instant understanding of your:
Debt and Asset Position
Formal Insolvency Options
Next steps
Plus much more ...
Start The 60 Second Test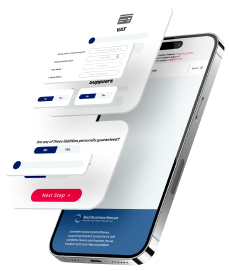 Jamie is able to use his 40 years' insolvency experience to quickly and expertly identify the most appropriate solution and work towards putting a robust plan in place to securing the future of a distressed company. With his enviable experience, there is little Jamie hasn't seen before. Whether you are struggling with reduced cash flow, worried about increasing debts and monthly liabilities, or you becoming increasingly concerned as to the future of your company, we are here to help.
We can explore the whole range of formal insolvency procedures, designed to give companies just like yours, a way out of financial distress situations. If you are struggling to maintain your monthly repayments to creditors, a Company Voluntary Arrangement (CVA) could allow you to restructure these into a more affordable and sustainable agreement; alternatively, tax arrears can be repaid over a longer period of time through a Time to Pay (TTP) arrangement made directly with HMRC.
Get in touch
Whether you are thinking about closing your company, looking at your restructuring and refinancing options, or need advice on dealing with your creditors, your local Real Business Rescue office is here to help. Get in touch with your nearest office today on 01277 726 002
Extreme levels of financial distress may mean the company is unlikely to be able to be saved. In this instance, we can facilitate the company being placed into a director-initiated voluntary liquidation process known as a CVL, which will allow the company to be brought to an end in an orderly manner.
Regardless of what the future looks like for your company, Jamie and the team can ensure this is done in the most appropriate manner for your company, employees, and creditors alike.