Liquidation and Business Rescue Advice in Bromley
"I'm Jon Beard, partner at Real Business Rescue Bromley and licensed insolvency practitioner with over 20 years' experience. I have the relevant knowledge and first-hand experience following two decades in the industry to support company directors in financial distress across Bromley and Greater London."
Our Bromley office which provides corporate rescue and recovery services is located a short walk from Bromley South station and well connected by public transport. Lead by a renowned team of dedicated and results-driven insolvency practitioners, we are well placed to advise businesses tackling the threat of insolvency.
Take Our Free 60 Second Test
Get an instant understanding of your:
Debt and Asset Position
Formal Insolvency Options
Next steps
Plus much more ...
Start The 60 Second Test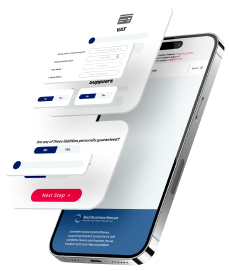 By recognising the early signs of financial distress and seeking advice, you can reduce the likelihood of worsening the position of your business. We understand that operating a business under challenging financial conditions can hinder progress and threaten viability. The Real Business Rescue team in Bromley can help determine the best course of action, from company restructuring to rescue.
We work with businesses of a variety of sizes, and as a leading company rescue solutions provider, no problem is too minor or major. Our team operate with compassion and confidence, providing actionable solutions to protect your position as a company owner or financial director. In addition to providing industry-leading insolvency services, we also offer corporate advisory services to businesses across the UK.
Our licensed insolvency practitioners are qualified to act as administrators of your company, allowing vital time to reorganise and plan business rescue. If your limited company is insolvent and rescue seems unlikely, our team can use alternative insolvency solutions such as company liquidation to close your company and ensure you remain compliant to your legal duties as a director.
Get in touch
 Don't Worry - There are thousands of other company directors going through the same process. No matter what position you are in and need looking for options, speak to a member of the Real Business Rescue team. It's Free & Confidential. Get in touch with your nearest office today on 020 3282 6114
Our partner-led team of veteran insolvency practitioners can measure up your business against the current economic landscape and conduct a comprehensive business review to pinpoint areas of concern and growth potential.
Our Bromley office is part of our wider network of offices across the UK and offers unmatched expertise relevant to the practical rescue of ailing businesses across a variety of sectors.