Liquidation and Business Rescue Advice in Romford
Licensed insolvency practitioners and liquidators in Romford offering advice on corporate and personal insolvency.
"Welcome to the Real Business Rescue office in Romford. I'm Jamie Taylor, a partner with the company in the South East of England. If you're in need of advice on business rescue or any form of corporate insolvency then the team here in Romford will be happy to help."
Take Our Free 60 Second Test
Get an instant understanding of your:
Debt and Asset Position
Formal Insolvency Options
Next steps
Plus much more ...
Start The 60 Second Test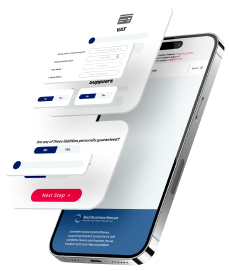 There are Real Business Rescue offices right across the UK and we have numerous operating bases in London and across the South East. We work closely with company directors across the region and the country, providing guidance and support whenever it is needed in corporate insolvency and business recovery or rescue, as well as liquidation proceedings for both solvent and insolvent companies.
The Romford team are able to provide tailored advice to businesses of all sizes and sectors. If you are a small business looking to revive or close your company, our team can help determine a strategic next step. As a multi-disciplinary business with a national network of offices, our RBR Advisory team specialise in dealings with larger businesses across a number of specialist advisory services.
Get in touch
Don't Worry - There are thousands of other company directors going through the same process. No matter what position you are in and need looking for options, speak to a member of the Real Business Rescue team. It's Free & Confidential. Get in touch with your nearest office today on 01708 288 092
We are able to draw upon an outstanding wealth of relevant knowledge and expertise to deliver the highest calibre of advisory services in our specialist areas. We address every insolvency or rescue situation on a case by case basis and always strive to provide the clearest possible advice and information in support of company directors who are responsible for taking what are often very tough decisions.