Liquidation and Business Rescue Advice in St Neots
"Hello, I'm Jamie Taylor, licensed insolvency practitioner and Partner at Real Business Rescue. Welcome to our office in St Neots, where together with my team of talented business restructuring experts, I give company directors, shareholders, and sole traders the help and advice they need during challenging and uncertain times."
From our office in St Neots, Jamie Taylor, one of our most experienced insolvency practitioners, works alongside his team, providing help, guidance, and actionable advice to businesses both big and small across Cambridgeshire.
Take Our Free 60 Second Test
Get an instant understanding of your:
Debt and Asset Position
Formal Insolvency Options
Next steps
Plus much more ...
Start The 60 Second Test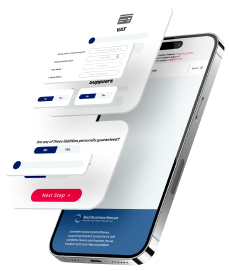 With over four decades of experience in helping financially distressed businesses understand their options, there is little Jamie hasn't seen before. While it may seem as though your problems are insurmountable, rest assured there is something which can be done to ease the strain and tension you are feeling.
There are a variety of both formal and informal solutions which can be put into place to help effect the successful turnaround of a struggling, yet viable, business. The solution most appropriate for your company will depend on a range of factors including its debt levels, the company's ability to repay the money it owes, as well as its medium- and long-term outlook. It is only by enlisting the help of a licensed insolvency practitioner, that you will be able to fully explore the options and ensure you are choosing the one most appropriate for the challenges being faced.
Get in touch
Don't Worry - There are thousands of other company directors going through the same process. No matter what position you are in and need looking for options, speak to a member of the Real Business Rescue team. It's Free & Confidential. Get in touch with your nearest office today on 01480 367 890
Whether the best option for your company is a formal repayment plan with creditors by way of a Company Voluntary Arrangement (CVA), placing the company into administration to allow for both financial and operational reorganisation and restructuring, or sourcing a suitable and reliable funding channel to immediately improve squeezed cash flow, Jamie and his team will be there with you every step of the way. The team can provide support if your company is beyond rescue by exploring voluntary liquidation advice.
If all options for turnaround have been exhausted and it is decided that the company needs to be closed, Jamie is licensed to act as liquidator and will be able to handle the whole process on your company's behalf including when it comes to liaising with outstanding creditors.