What happens if you employ illegal immigrants?
If a company director employs an illegal immigrant or an individual that does not have the right to work in the UK, they could receive an unlimited fine or face up to 5 years in jail. If you fail to carry out compliance checks when an employing individual, you could be found guilty of supporting illegal working practices for which the repercussions are serious.
60 Second Test Find Your Nearest Office
Fines for Employing Illegal Immigrants: A guide for Company Directors
In July 2016, new laws were introduced relating to the employment of illegal immigrants in the UK. As a company director you need to understand the compliance process, and be aware of the repercussions of taking on illegal workers in your business.
Severe fines and penalties can be handed down if you are found guilty of employing illegal immigrants, but also for failing to comply with the government's requirements for checking the status of workers.
Received a Bounce Back Loan?
Don't Worry - There are thousands of other company directors going through the same process. No matter what position you are in and need looking for options, speak to a member of the Real Business Rescue team. It's Free & Confidential.
The team are available now -  0800 644 6080
What are the consequences of employing illegal immigrants?
If you knowingly employ an illegal immigrant, or have 'reasonable cause to believe' the person does not have the right to work in the UK and you still employ them, you could face unlimited fines and a prison sentence of up to five years.
Failing to carry out the proper checks can lead to fines of up to £20,000 for each employee working illegally in your business. You can also be disqualified as a director under these circumstances.
Additionally, your business is likely to suffer reputational damage if Immigration Enforcement publish your details – a common practice to deter other businesses from taking on illegal immigrants.
Civil penalty regime for employers of illegal immigrants
If you are suspected of employing illegal immigrants, you will receive a Civil Penalty Notice informing you of the amount of the fine, which illegal worker(s) it relates to, and who is responsible for paying the money. You alone may be responsible, the limited company, or both.
The notice will also tell you:
The deadline for payment
Whether you are able to reduce the penalty amount by paying within 21 days
Your rights to object and the process to do so
What enforcement action can be taken if you fail to pay within the statutory 28 days
If you accept that the penalty is justified, and can afford to pay the full amount quickly, you can reduce the fine by 30% if you pay within 21 days.
What enforcement action can be taken if you do not pay?
Enforcement action can be taken in the civil court, with the outcome being recorded in the County Court Register of Judgments. This can affect your ability to obtain borrowing in the future, as the register can be viewed by banks and other lenders.
HMRC may also require you to pay a security bond to continue trading if they become aware of the situation, making you personally liable for the bond as director.
A specialist team of the Insolvency Service, called the Public Interest Unit (PIU), has been established and works alongside Home Office Immigration Enforcement. The Public Interest Unit are active in the disqualification of directors found to employ illegal immigrants, in some cases having already received previous Civil Penalty Notices that remain unpaid.
Directors can be disqualified whether or not the company is in liquidation. Removing directors who blatantly flout the law is clearly in the public interest, and serves as a warning to others that enforcement action is generally swift and effective.
Your right to object
You have the right to file an objection to the fine imposed, but you need to do this within 28 days of receiving the Civil Notice Penalty. There are three grounds on which you can base your objection:
You are not liable for the penalty as you are not the worker's employer
You have a statutory excuse which means you carried out the checks on the worker(s) as required
The penalty is too high because there are mitigating factors that should be taken into consideration
Need to speak to someone?
If your company is struggling with unmanageable debts, squeezed cash flow, or an uncertain future, you are far from alone. We speak to company directors just like you every single day, and we are here to give you the help and advice you need.
Call our team today on 0800 644 6080
One of five outcomes is possible when you launch an appeal:
A warning notice – this is a formal warning that if you fail to carry out the proper checks on your workforce at any point in the following three years, you could become liable for the maximum penalty of £20,000 per illegal worker
Increase of the civil penalty
The civil penalty is maintained
Reduction of the penalty
Cancellation of the civil penalty
You will need to carefully consider whether to challenge a Civil Notice Penalty, and provide detailed supporting evidence if you choose to launch an appeal.
For more information on fines and penalties imposed for employing illegal immigrants, call Real Business Rescue. We can provide professional guidance to help you comply with the regulations, and assist with a challenge if appropriate. We offer free same-day consultations, and work from our extensive office network comprising of 100+ offices across the UK with a partner-led service offering immediate director advice and support.
Contact the RBR Team Today
---
Free download
Free Insolvency Report
Claim Your Free Business Review
All UK sectors are experiencing specific challenges at present, particularly in light of the Covid-19 pandemic. Find out how your sector is performing here.
Simply search your Limited Company Name or Company Number
Please select your company from the list below:
We will also check if you're eligible for Director Redundancy
Next Steps
We provide free confidential advice with absolutely no obligation.
Our expert and non-judgemental team are ready to assist directors and stakeholders today.
Free Business Review
---
Claim your Free Business Review to understand what options are available to you.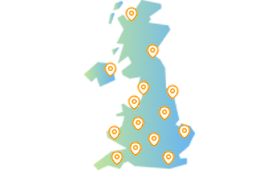 Office Locator
---
Find your nearest office - we have more than 100 across the UK. Remote Video Meetings are also available.
Contact Us Today
---
Free, confidential, and trusted advice for company directors across the UK.