Should I put more of my own money into a failing company?
In a word, "No!" Whilst it's very tempting to want to invest in your company to try and save it, if your business is struggling and in need of extra funds, there is a very good chance that your money will simply be swallowed up and you won't see that money again. If your business is registered as a limited company then generally speaking, as a director you're protected personally if things go wrong. Your business is a separate legal entity and putting personal funds into it means that if the company fails, you'll be treated the same as any other investor or creditor and you're unlikely to get any money back.

If the business is struggling then it is unlikely that the bank will provide new funds or extend your overdraft facility. Remember that if your business is technically insolvent (where your liabilities are bigger than your assets or you can't pay your debts when they fall due) then continuing to trade and adding to those debts may make you as a director personally liable for the company debts, so be sensible and don't continue to rack-up further company debts.
Received a Bounce Back Loan?
Don't Worry - There are thousands of other company directors going through the same process. No matter what position you are in and need looking for options, speak to a member of the Real Business Rescue team. It's Free & Confidential.
The team are available now -  0800 644 6080
Firstly, try to find other ways to get cash in quickly. Can you sell more stock or chase late payers? Could you offer customers a discount if they pay early? This may mean that you receive a few pounds less, but it will get the funds into your company quicker and that may be better than not being paid for 30, 60 or 90 days or having to spend time chasing payments later.

Look at why the business is failing. Have your sales gone down and do you know why? Are there any steps you can take to improve sales such as cutting your prices or offering promotions for a limited time? Are there any areas where you can cut your costs and save money? Have a look at all your outgoings and see where changes can be made. A move to cheaper premises may save money, or you could renegotiate with your suppliers for cheaper prices or find an alternative supplier. Letting staff go is always a tough decision to make, but maybe you could offer them reduced hours until sales recover and the business is in a stronger position.

If your company troubles are at a point where insolvency is inevitable, then it is essential that you seek professional advice quickly from an insolvency practitioner in order to protect yourself and not continue trading and making the situation worse. As a director, you have a responsibility to your employees, shareholders and creditors and you have to know when enough is enough and make the decision to cease trading.
Contact the RBR Team Today
---
Free download
Free Insolvency Report
Claim Your Free Business Review
All UK sectors are experiencing specific challenges at present, particularly in light of the Covid-19 pandemic. Find out how your sector is performing here.
Simply search your Limited Company Name or Company Number
Please select your company from the list below:
We will also check if you're eligible for Director Redundancy
Next Steps
We provide free confidential advice with absolutely no obligation.
Our expert and non-judgemental team are ready to assist directors and stakeholders today.
Free Business Review
---
Claim your Free Business Review to understand what options are available to you.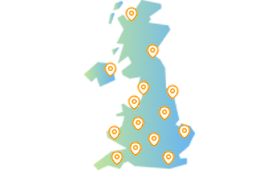 Office Locator
---
Find your nearest office - we have more than 100 across the UK. Remote Video Meetings are also available.
Contact Us Today
---
Free, confidential, and trusted advice for company directors across the UK.