Liquidation and Business Rescue Advice in Ipswich
Welcome to the Ipswich office of Real Business Rescue, where we have a team of licensed insolvency practitioners and some of the leading corporate finance experts in England.
If you need any form of assistance regarding financial distress as an individual or as a director of a company then we can help.
"Hi, my name's Lloyd Biscoe and I'm a partner at Real Business Rescue. I'd like to welcome you to our office in Ipswich, where we have a team of highly dedicated and hugely experienced insolvency practitioners available to help you any time."
Take Our Free 60 Second Test
Get an instant understanding of your:
Debt and Asset Position
Formal Insolvency Options
Next steps
Plus much more ...
Start The 60 Second Test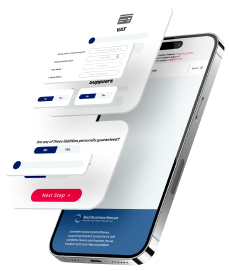 It can be extremely difficult to be responsible for leading a company that runs into financial difficulties that turn into a situation of real financial distress. In these scenarios, the decisions you take can have significant ramifications for the future so it is vital to be as clear as possible about the issues at hand and the potential consequences.
At Real Business Rescue we have been advising company directors whose operations are in financial peril for more than three decades. We work with directors from across all industry sectors and with respect to small, medium and large-scale operations alike. We always deliver clarity on the key issues and provide specialist, tailored support wherever it is needed most.
If you are in financial distress and your company is classed as insolvent, we can provide support with formal insolvency proceedings, such as restructuring by administration, or where recue is not possible, we can consider methods to close your limited company by means of liquidation. Our team of licensed insolvency practitioners are always at hand to guide you through any difficulties. As a director you are obliged to consider your creditors when insolvent.
Get in touch
Whether you are thinking about closing your company, looking at your restructuring and refinancing options, or need advice on dealing with your creditors, your local Real Business Rescue office is here to help. Get in touch with your nearest office today on 01473 208 091
While supporting directors during times of financial distress is our core business area, we are also able to help companies who are strategizing for the future. Our specialist offerings through RBR Advisory allow us to take a holistic view of your company and work with you to implement a bespoke plan based on your goals and ambitions. From considering any potential areas for improvement, through to ensuring you are financially and operationally efficient, our advisory experts are here to help.
We have dozens of offices across the country and we are the UK's leading provider of corporate insolvency and business recovery advice. If you would like to arrange a free initial consultation with our Ipswich-based experts than call us directly. We'll be happy to meet at any location that works best for you.