Can I sell business assets before the company goes into liquidation?
Disposing of company assets before entering liquidation
In theory, it is possible to sell business assets before your company goes into liquidation, but the Insolvency Act sets out the strict conditions by which to do so. Failing to meet these requirements can lead to accusations of misconduct or even fraud, and carries severe penalties even when you've not deliberately tried to deceive.
So why are these restrictions in place, and what steps do you need to follow prior to selling assets in this situation?
Take Our Free 60 Second Test
Get an instant understanding of your:
Debt and Asset Position
Formal Insolvency Options
Next steps
Plus much more ...
Start The 60 Second Test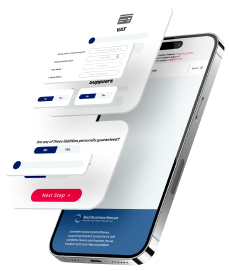 Placing creditor interests first
When your limited company enters insolvency you're obliged to place creditor interests first in order to minimise their losses. It might be tempting to sell one or more assets to generate funds for creditors, but unless you've followed strict protocol you risk allegations of misconduct.
The appointed liquidator looks into transactions that have been made prior to the liquidation – sometimes up to two years beforehand – and can reverse any they believe are against creditor interests.
So what type of transactions might they look for?
UK's number one for director advice
We handle more corporate insolvency appointments than any other UK firm; demonstrating our commitment to helping directors and business owners in financial distress.
The team are available now -  0800 644 6080
60 Second Test Find Your Nearest Office
Antecedent transactions
If assets have been sold for less than their fair market value, the liquidator may decide to reverse the transaction through the courts. You could receive a hefty fine and/or disqualification as a director for up to 15 years, and if the liquidator suspects fraudulent activity a criminal prosecution is possible.
Preferential payments
Preferential payments don't just include repaying one creditor in preference to another. They can also involve the transfer of business assets - to a family member or another director, for example.
Any type of antecedent transaction or sale of business assets prior to liquidation could lead to personal liability for a proportion or all of the company's debts, director disqualification, and heavy financial penalties.
So what steps should you take to avoid such accusations being made if you need to sell some business assets prior to liquidation?
Can't pay CBILS or Bounce Back Loan?
Don't worry - there are thousands of other company directors in the same position. If you are struggling to keep up with your Covid loan repayments, speak to a member of the Real Business Rescue team to discuss your options. It's Free & Confidential.
The team are available now -  0800 644 6080
Legitimate sale of business assets before liquidation
Call a board meeting
Obtaining agreement from all board members is vital prior to selling assets under these conditions. It shows you've carefully considered your actions, and have made careful minutes of the board meeting as proof.
Keep detailed records
Keeping comprehensive records of your thoughts and beliefs prior to the sale - the reasoning behind your actions and board meeting notes - helps to prove that you've acted in good faith.
You should obtain a full written valuation from a professional surveyor, and retain all documentation and information related to the sale in case the liquidator needs to see it, even if you feel it might not be relevant.
Obtain a professional valuation
This is a key element in protecting yourself from accusations of misconduct. Obtaining a professional valuation of the asset(s) from a qualified RICS surveyor (Royal Institution of Chartered Surveyors) shows you've tried to maximise the funds from sale, and kept your creditors' interests in mind.
The surveyor should also supervise the sale - it's this degree of separation from the process itself that can further protect you from misconduct allegations as a director.
Need to speak to someone?
If your company is struggling with unmanageable debts, squeezed cash flow, or an uncertain future, you are far from alone. We speak to company directors just like you every single day, and we are here to give you the help and advice you need.
Call our team today on 0800 644 6080
Seek professional insolvency advice
By seeking licensed insolvency help, it shows your intent isn't to mislead or defraud. You'll receive experienced advice on whether to sell these assets, and how to do so within the insolvency law.
Real Business Rescue is a major part of Begbies Traynor Group, the UK's largest personal services consultancy. Please contact one of our partner-led team for more information on selling assets pre-liquidation. We can offer you a free same-day consultation, and work from offices throughout the UK.
Real Business Rescue are here to help
Still unsure whether liquidation is right for your company? Don't worry, the experts at Real Business Rescue are here to help. Our licensed insolvency practitioners will take the time to understand the problems your company is facing before recommending the best course of action going forward based on your own unique circumstances.
UK's Largest Liquidators
100+ Offices Nationwide
100% Confidential Advice
Supported 25,000+ Directors
Meet The Team
Team of Qualified Experts
Trusted team of experts on hand to assist
Meet The Team
Looking for immediate support?
Complete the below to get in touch
Free 60 Second Test
For Ltd Company Directors
Get An Instant Understanding Of Your:
Debt and Asset Position
Director and Liability Review
Next Steps
Plus much more ...
Real Business Rescue Recommended
Next Steps
We provide free confidential advice with absolutely no obligation.
Our expert and non-judgemental team are ready to assist directors and stakeholders today.
60 Second Test
---
Understand your company's position and learn more about the options available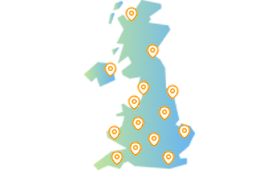 Office Locator
---
Find your nearest office - we have more than 100 across the UK. Remote Video Meetings are also available.
Contact Us Today
---
Free, confidential, and trusted advice for company directors across the UK.