Liquidation and Business Rescue Advice in Hereford
"Welcome to the Hereford office of Real Business Rescue. I'm Mark Malone, Partner, and alongside my team of insolvency experts, I am here to help with any debt concerns your business is facing."
If your business needs expert insolvency advice, Real Business Rescue can provide clear and reliable advice to help get your business back on track. With a network of offices, Real Business Rescue has decades of first-hand experience and industry leading insolvency practitioners, allowing us to offer an unrivalled service personalised to the needs of your business's financial situation.
Take Our Free 60 Second Test
Get an instant understanding of your:
Debt and Asset Position
Formal Insolvency Options
Next steps
Plus much more ...
Start The 60 Second Test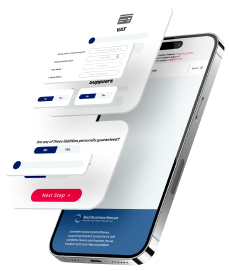 Handling more corporate insolvency appointments than anyone else in the UK, Real Business Rescue provides free same day consultations, tailoring our next steps and advice to your business, striving for the most positive outcome possible.
Our team of licensed insolvency practitioners can offer expert advice on both solvent and insolvent company procedures. If you are solvent and intend to close down your limited company, we can assist with a Member's Voluntary Liquidation process. Alternatively, if your business is insolvent and there is no opportunity to restructure, we can advise you on a director-initiated Creditors' Voluntary Liquidation (CVL).
Get in touch
Don't Worry - There are thousands of other company directors going through the same process. No matter what position you are in and need looking for options, speak to a member of the Real Business Rescue team. It's Free & Confidential. Get in touch with your nearest office today on 01432 298 913
We also cater for the needs of larger companies who are looking for tailored advice on restructuring or future-proofing their business. Our comprehensive advisory offerings include corporate finance, contingency planning, sourcing commercial finance, risk management, and litigation services.